The Smartest Video Marketing Trends in 2018 (Ep. 132)
by TODD HARTLEY, on Jan 3, 2018 7:22:00 AM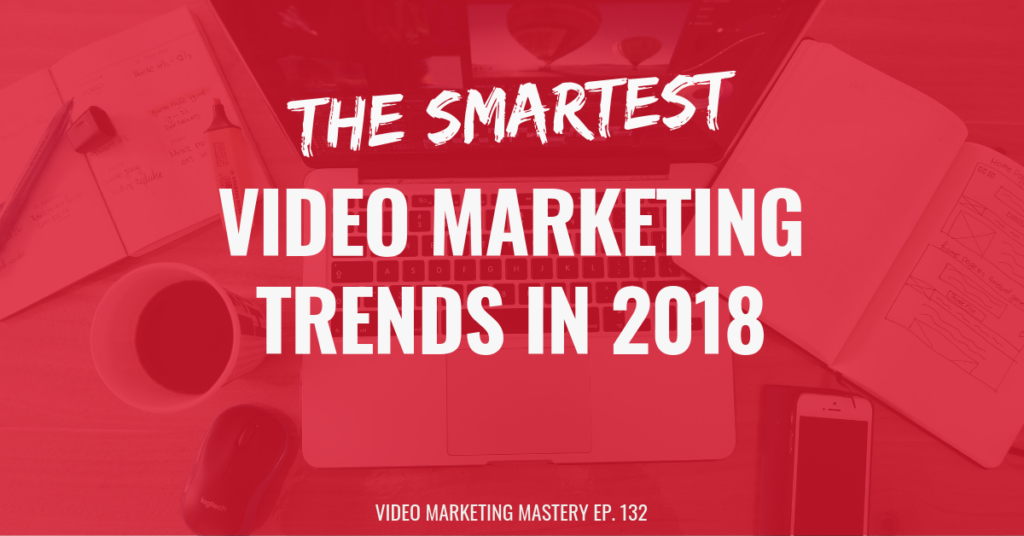 In this episode of Video Marketing Mastery, I'm going to share the smartest video marketing trends of 2018.
This information will help you become a smarter, more tactical marketer so you can outpace your competitors and create business videos that generate ROI.
At WireBuzz, we create over 2,700 videos per year and test tactics in dozens of marketings including sales, health, tech, retail, travel, and financial (just to name a few).
As a result, we detect new trends in video marketing months (sometimes years) before they go mainstream.
So we examined the digital marketing landscape and curated the smartest video trends that you should look out for this year.
If you want to find out where video marketing trends are heading in 2018, tune into this episode of Video Marketing Mastery!
If you like the show, please leave us an honest rating and review on iTunes. You'd really be helping me out!
NOTE: You can also listen to the episode here, or download the episode to your device (right click and save).
Links & Resources
Thanks for Listening!
Thanks so much for listening to the show! Don't forget to subscribe on iTunes to get automatic updates when new episodes are available.
If you enjoyed the show, please share it using the social media buttons you see on the left.
Also, it would mean a lot to me if you would leave an honest rating and review on iTunes. Ratings and reviews not only help me serve you better, but they make a huge difference in the show's ranking on iTunes.
If you have any questions you'd like featured on the show, or if you would like to suggest an expert (yourself included!), please let us know HERE.