The Prosumer Evolution: Why It's Taking The World By Storm (Ep. 199)
by TODD HARTLEY, on May 1, 2019 2:09:00 AM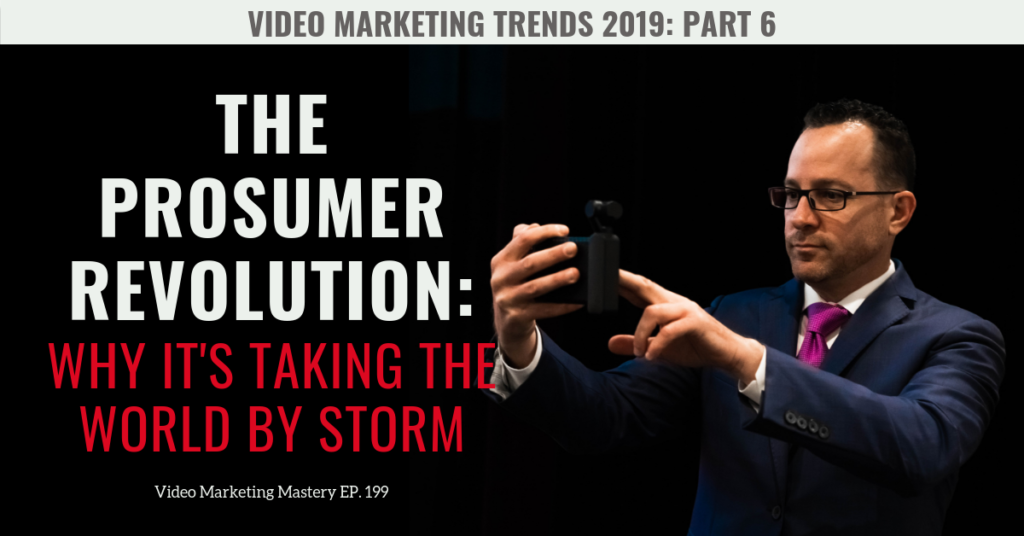 We are living in an age where you no longer have to be a professional to create professional quality video content.
No, this isn't an exaggeration. Before the prosumer shift, there were only two sides of the coin: amateur or pro.
But now, the divide between hobbyist and professional is continuing to shrink. Everyone has access to affordable, high-quality equipment to create better video content.
So why should this matter to you?
For one, there's no excuse for poor video content anymore — businesses have higher expectations than before.
Secondly, prosumer equipment makes it easier to tell emotionally-driven, cinematic stories that capture attention and pull prospects through your sales and marketing message. That means more clients and more revenue for your business.
In this week's episode, we sit down with Dale Krupla, head of video production at WireBuzz, and Devon Dresback video shooter at WireBuzz, to talk about the prosumer shift in detail and how it's taking the video marketing world by storm.
If you're ready to take your video content up a notch then grab a seat and tune into this week's episode of Video Marketing Mastery!
If you like the show, please leave us an honest rating and review on iTunes. You'd really be helping me out!
NOTE: You can also listen to the episode here, or download the episode to your device (right click and save).
In This Episode, You'll Learn:
How the prosumer shift is changing the video industry for the better

Why the prosumer shift may NOT be for you

The effect this trend is having on cinema cameras and why you should care

The importance of quality video in order to stand out today
Links & Resources
Thanks for Listening!
Thanks so much for listening to the show! Don't forget to subscribe on iTunes to get automatic updates when new episodes are available.
If you enjoyed the show, please share it using the social media buttons you see on the left.
Also, it would mean a lot to me if you would leave an honest rating and review on iTunes. Ratings and reviews not only help me serve you better, but they make a huge difference in the show's ranking on iTunes.
If you have any questions you'd like featured on the show, or if you would like to suggest an expert (yourself included!), please let us know HERE.