The One Place Your Business Shouldn't Use Video (Ep. 188)
by TODD HARTLEY, on Feb 7, 2019 1:45:00 AM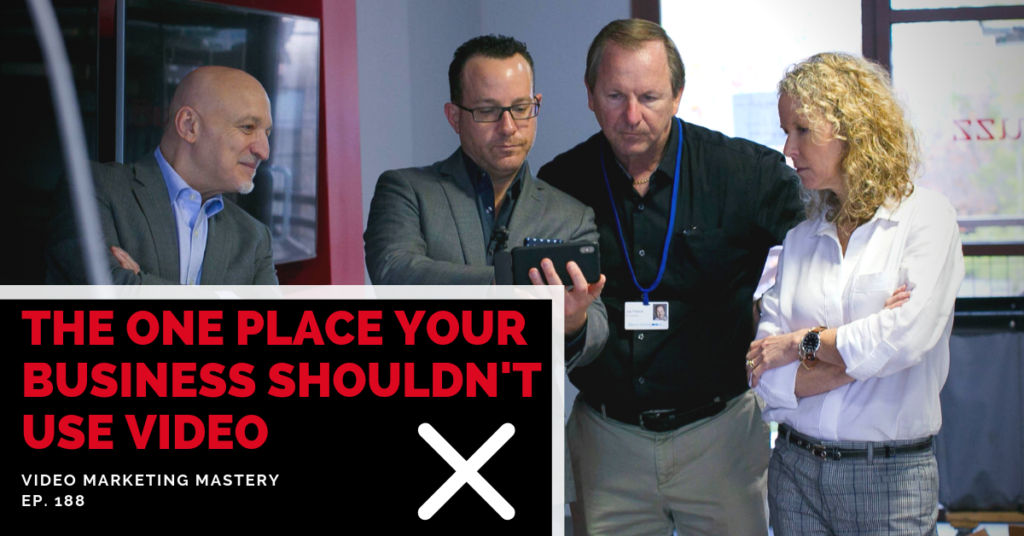 Throughout the years, WireBuzz has been here to give you lots of advice on how to improve your business results using video.
We've discussed topics like:
But on this episode of Video Marketing Mastery, we offer some advice on when you shouldn't use video. (And, of course, helpful resources that dive deeper into why).
Some website owners love using these videos because of their cool-factor, but they can actually distract visitors from consuming your marketing message, thus lowering conversions.
So if you want to meet the culprit behind this offense, plus get the latest news in digital marketing, hit the play button and tune into this episode of Video Marketing Mastery!
If you like the show, please leave us an honest rating and review on iTunes. You'd really be helping me out!
NOTE: You can also listen to the episode here, or download the episode to your device (right click and save).
In This Episode, You'll Learn:
Links & Resources
Thanks for Listening!
Thanks so much for listening to the show! Don't forget to subscribe on iTunes to get automatic updates when new episodes are available.
If you enjoyed the show, please share it using the social media buttons you see on the left.
Also, it would mean a lot to me if you would leave an honest rating and review on iTunes. Ratings and reviews not only help me serve you better, but they make a huge difference in the show's ranking on iTunes.
If you have any questions you'd like featured on the show, or if you would like to suggest an expert (yourself included!), please let us know HERE.