12 Tips for Holding Your Viewer's Attention on Video (Ep. 81)
by TODD HARTLEY, on May 2, 2017 10:33:00 PM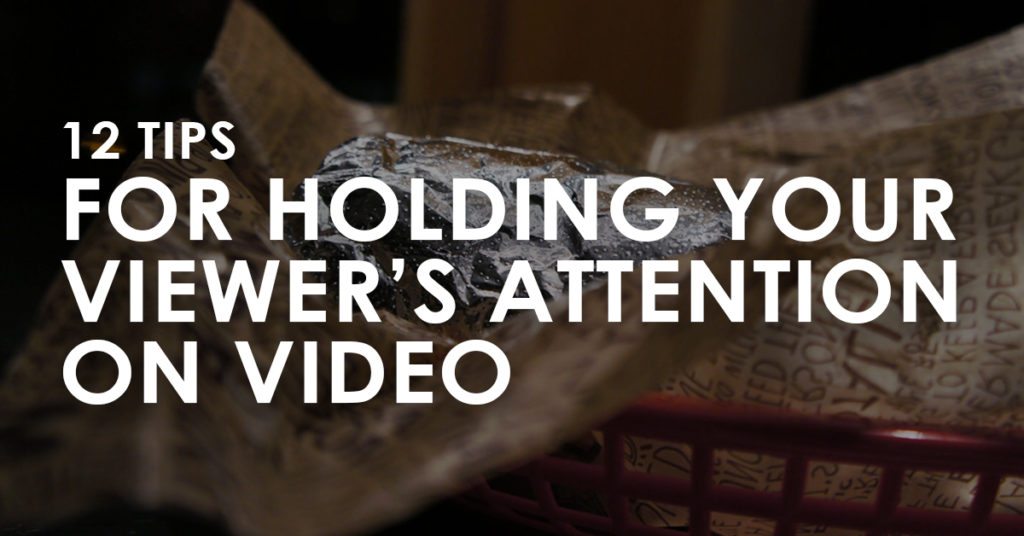 Video captures attention better than any other content format available to us today.
And while it's sure to outshine a competitor's whitepaper, is your video good enough to keep people watching?
Your audience is much more likely to watch a video than read text, but video alone isn't enough anymore. As more brands start using video, the level of quality needed to capture and hold your viewer's attention is increasing as well.
To stand out from your competition, you need videos that are engaging and high quality.
Fortunately, your audience isn't expecting cinematic perfection. As long as your videos that are easy-to-follow, engaging, and concise, your viewers will happily give you a few minutes of their time.
So to help get you started, I've asked Kristopher Juniel to join me in sharing 12 tips to help you improve your videos and get more of your sales or marketing message heard!
If you like the show, please leave us an honest rating and review on iTunes. You'd really be helping me out!
NOTE: You can also listen to the episode here, or download the episode to your device (right click and save).
In This Episode, You'll Learn:
The 12 audience retention tips you need to know about

Why sound (not image quality) can really set you apart

How lighting affects your audience's attention span

Why captions are more important than you think

Why camera angles switch every few seconds on TV and film

How b-roll can take your video to the next level

Why you need to be a little over-the-top when you're in front of the camera

Why scripting helps improve clarity

Why audience retention depends on the first 10 seconds of your video

How stories and metaphors can keep listeners engaged

Why your video should be more like an enchilada instead of a Chipotle burrito

How to determine the ideal length of your video
Links & Resources
Thanks for Listening!
Thanks so much for listening to the show! Don't forget to subscribe on iTunes to get automatic updates when new episodes are available.
If you enjoyed the show, please share it using the social media buttons you see on the left.
Also, it would mean a lot to me if you would leave an honest rating and review on iTunes. Ratings and reviews not only help me serve you better, but they make a huge difference in the show's ranking on iTunes.
If you have any questions you'd like featured on the show, or if you would like to suggest an expert (yourself included!), please let us know HERE.