When To Be Creative vs. When To Execute (Ep. 134)
by TODD HARTLEY, on Jan 11, 2018 7:26:00 AM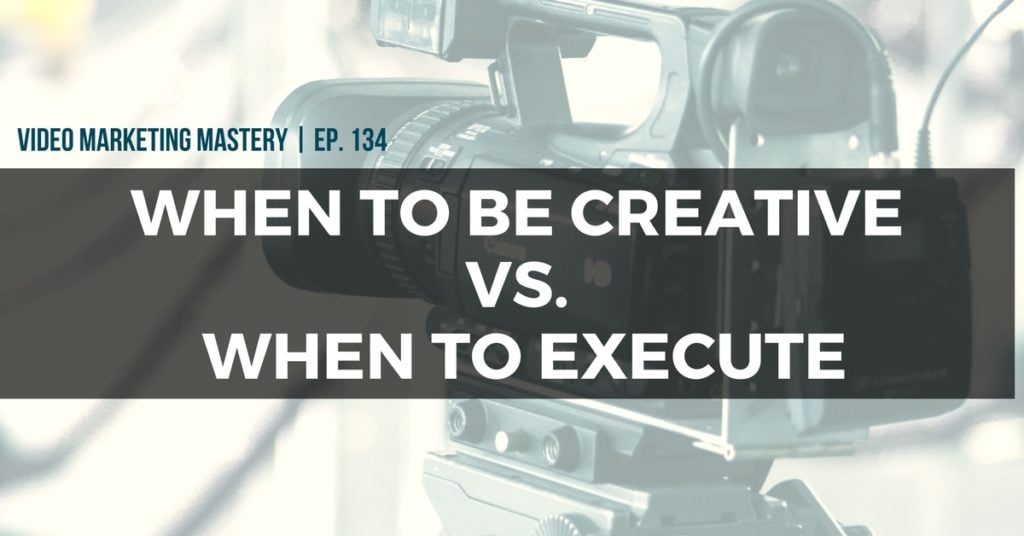 When you watch a great video, I doubt that you're thinking, "hmm...I wonder what went into creating this ." Most people aren't considering the planning, people, and equipment that went into making a successful video.
They only care about one thing — "how is this video relevant to me."
But as a video creator, it's a different story. You need plan out the strategy, the script, the gear you need, and the location(s) of the shoot.
All of these things contribute to creating a great video that seems effortless.
In this episode of Video Marketing Mastery, the Wirebuzz team and I take you into the field as we prepare for an actual shoot, featuring me!
Preparing for your shoot is just as important, if not more important, than production day itself. And you already know how the saying goes, "if you fail to plan, you plan to fail."
So tune into this episode to discover what that pre-production process looks like so that your shoot day doesn't fall flat. Plus, we'll share how (and why) you should conduct a post-shoot debrief session.
If you like the show, please leave us an honest rating and review on iTunes. You'd really be helping me out!
NOTE: You can also listen to the episode here, or download the episode to your device (right click and save).
In This Episode, You'll Learn:
Links & Resources
Todd gets mic'd up for the shoot.
The production team setting up lights and sound
During the shoot, Todd in his element.
Pitch us

a question that we can answer in a future podcast episode
Thanks for Listening!
Thanks so much for listening to the show! Don't forget to subscribe on iTunes to get automatic updates when new episodes are available.
If you enjoyed the show, please share it using the social media buttons you see on the left.
Also, it would mean a lot to me if you would leave an honest rating and review on iTunes. Ratings and reviews not only help me serve you better, but they make a huge difference in the show's ranking on iTunes.
If you have any questions you'd like featured on the show, or if you would like to suggest an expert (yourself included!), please let us know HERE.