Using Video To Achieve Business Mastery: 4 Zones of Influence (Ep. 234)
by TODD HARTLEY, on May 8, 2020 2:49:27 PM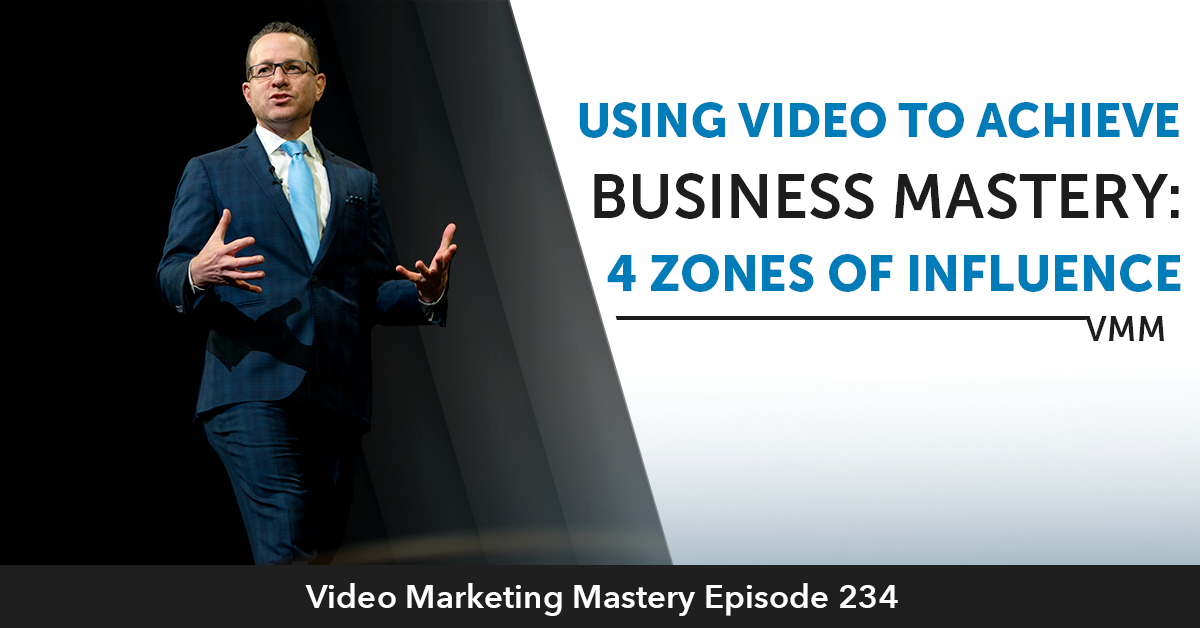 Buyers want to do their own research before talking to sales reps. Unfortunately a lot of businesses don't know how to send the buyer on a journey to a path-to-purchase. So right now you can either pump the breaks on your business OR reinvent the way you get in front of prospects.
And you can do that by using video.
Video Marketing can be daunting for business owners because it's still relatively new. But you can't sleep on it any longer. Video is an essential tool for your business and you have to be 100% committed to doing it...The time is NOW!
Getting started can be confusing. BUT that's why it's MY job to simplify video marketing and give you an easy-to-follow roadmap on how to generate ROI. In this episode, I'm going to share the 4 Zones of Influence where using video makes the most sense:
Discovery
Your Website
Personalized Videos
Client Support
So, if you're ready to crush more deals than ever, grab a notepad and pen and listen to this episode of Video Marketing Mastery BOOM!
If you like the show, please leave us an honest rating and review on iTunes. You'd really be helping me out!
NOTE: You can also listen to the episode here, or download the episode to your device (right click and save).
In This Episode, You'll Learn:
How to use video during the discovery phase
How to move people from the discovery phase to your website
Why creating personalized videos is an effective sales tactic
How to support your current clients by providing extra value
Links & Resources
Thanks for Listening!
Thanks so much for listening to the show! Don't forget to subscribe on iTunes to get automatic updates when new episodes are available.
If you enjoyed the show, please share it using the social media buttons you see on the left.
Also, it would mean a lot to me if you would leave an honest rating and review on iTunes. Ratings and reviews not only help me serve you better, but they make a huge difference in the show's ranking on iTunes.
If you have any questions you'd like featured on the show, or if you would like to suggest an expert (yourself included!), please let us know HERE.