The 3 Principles To Reclaim Value In The Attention Economy (Ep. 125)
by TODD HARTLEY, on Oct 19, 2017 6:15:00 AM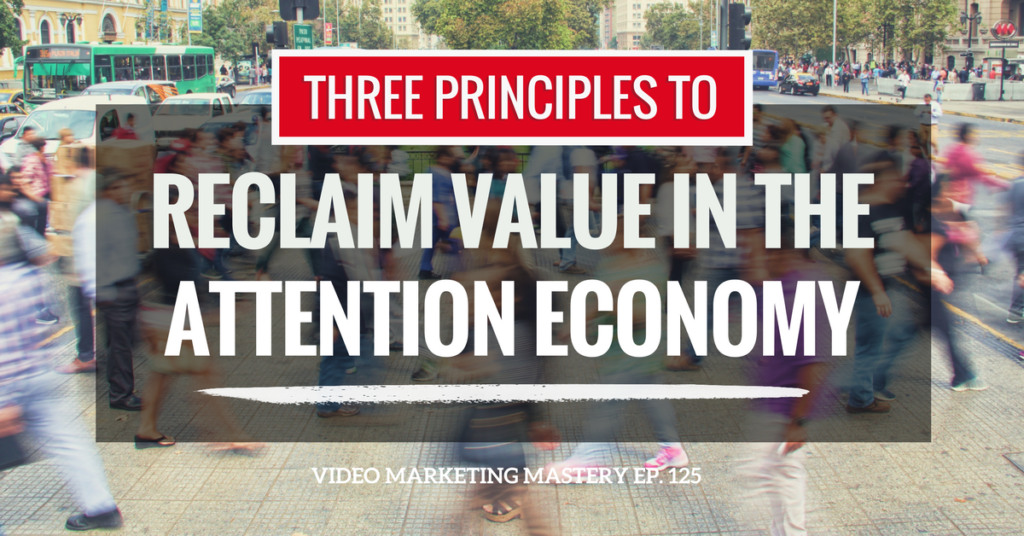 Did you know that traditional media, such as print, television, and radio, is 7x more expensive and only 20% as effective as it used to be?
It's not because people aren't watching TV or reading magazines.
People tune out mass media advertising because they don't need it to learn about new products, services, or technologies anymore. They can search for that information on their own using the internet.
We live in an attention economy, where consumer attention is limited and always comes at a price.
And that price is skyrocketing because every day there are more companies, more brands, and more products all fighting for customer attention.
So what are some solutions to maximize attention rates, reduce advertising cost, and pull people through a buyer's journey to acquire new customers?
I've asked Thales Teixeira, a Harvard Business School professor, to share a few attention hacks with you. He specializes in viral advertising, digital marketing, and how to effectively capture consumer attention to build your brand.
Pretty cool, right?

So if you want to learn actionable strategies that are working for marketing leaders and advertisers today, then you won't want to miss this episode of Video Marketing Mastery.
If you like the show, please leave us an honest rating and review on iTunes. You'd really be helping me out!
NOTE: You can also listen to the episode here, or download the episode to your device (right click and save).
In This Episode, You'll Learn:
Why traditional media is 7x more expensive and 20% less effective today, and how marketers can adjust.

What money wasting media channels advertisers are using today

Why spending money on a broad audience while trying to advertise a specific product is becoming a money-losing proposition

The common challenges that keep marketers from adopting more precise and measurable advertising channels

How to modify your creative processes to better retain the attention of your audience

How to place your brand logo and trademarks in your advertising without being intrusive

How to use the ladder of engagement to capture consumer attention
Links & Resources
Thanks for Listening!
Thanks so much for listening to the show! Don't forget to subscribe on iTunes to get automatic updates when new episodes are available.
If you enjoyed the show, please share it using the social media buttons you see on the left.
Also, it would mean a lot to me if you would leave an honest rating and review on iTunes. Ratings and reviews not only help me serve you better, but they make a huge difference in the show's ranking on iTunes.
If you have any questions you'd like featured on the show, or if you would like to suggest an expert (yourself included!), please let us know HERE.