How to Use Video to Protect Your Business from a Social Media Crisis (Ep. 79)
by TODD HARTLEY, on Apr 25, 2017 10:28:00 PM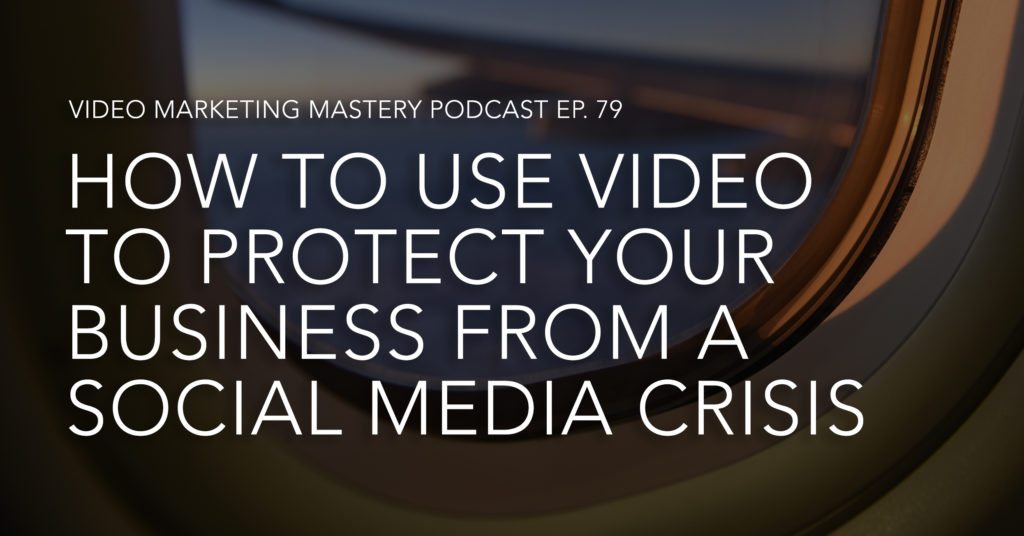 I'm sure you've heard about the United Airlines fiasco that happened earlier this month; the airline overbooked a flight, but when no one wanted to give up their seat, passengers were forced off the plane.
Of course, the way United handled their overbooking situation should not be condoned. But what really damaged the airline's reputation were the viral videos of Dr. David Dao dragged through the airplane aisle.
Now, images of his limp body and the sound of screaming bystanders are impossible to disassociate with United Airlines, and the public is understandably outraged. This backlash was even reflected in their market value, which dropped by $250 million after the incident.
If you're a frequent listener of the podcast, you already understand the power of video. But we don't often talk about how video's superpowers can work for OR against you.
Turbulent social media videos can cause a PR nightmare for businesses of any size. So in this podcast episode, I'm joined by one of WireBuzz's Inbound Marketers, Amanda M., to talk about how companies can use video to proactively insulate themselves from risk.
Tune in to learn how to safeguard yourself from bad press, regardless of the size of your business.
If you like the show, please leave us an honest rating and review on iTunes. You'd really be helping me out!
NOTE: You can also listen to the episode here, or download the episode to your device (right click and save).
In This Episode, You'll Learn:
One of United Airline's biggest mistakes

How social videos and livestreaming can be damaging to an unprepared business

How to insulate your business from the inevitable social media crisis

What social insurance is, and how to apply it to your business

Why companies need to do everything in their power to humanize their brand

How to win over customers and fans before a digital disaster arrives

How to use video to communicate your brand's value and solve PR problems
Links & Resources
Thanks for Listening!
Thanks so much for listening to the show! Don't forget to subscribe on iTunes to get automatic updates when new episodes are available.
If you enjoyed the show, please share it using the social media buttons you see on the left.
Also, it would mean a lot to me if you would leave an honest rating and review on iTunes. Ratings and reviews not only help me serve you better, but they make a huge difference in the show's ranking on iTunes.
If you have any questions you'd like featured on the show, or if you would like to suggest an expert (yourself included!), please let us know HERE.