Newsjacking: How Marketers Can Capitalize on Breaking News (Ep. 124)
by TODD HARTLEY, on Oct 12, 2017 6:13:00 AM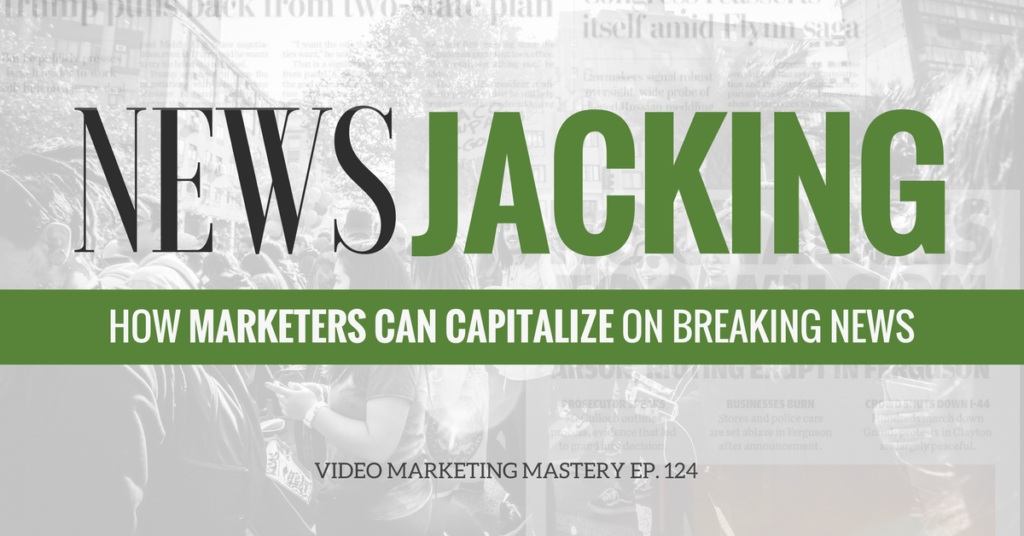 What if you could create a surge of new website traffic and brand awareness just by piggybacking off of breaking news stories?
It's called newsjacking.
If you haven't heard of it before, newsjacking is when you leverage trending news to elevate your brand's message. And it doesn't always have to be news specific to your industry — it can be local and world news, too.
It's a marketing strategy that celebrities, politicians, authority figures and brands of all sizes can (and do) leverage.
And it's an easy way to join a bustling conversation and offer unique value that separates you from your competition.
But there's a right way and a wrong way to do it.
The right way can generate new leads and buyers for your business without spending any money on advertising. But the wrong way can offend your customers and create a reputation management nightmare.
So if you want to learn how you can capitalize on breaking news to create floods of traffic and attention for your business, then tune into this episode of Video Marketing Mastery.
If you like the show, please leave us an honest rating and review on iTunes. You'd really be helping me out!
NOTE: You can also listen to the episode here, or download the episode to your device (right click and save).
In This Episode, You'll Learn:
Links & Resources
Thanks for Listening!
Thanks so much for listening to the show! Don't forget to subscribe on iTunes to get automatic updates when new episodes are available.
If you enjoyed the show, please share it using the social media buttons you see on the left.
Also, it would mean a lot to me if you would leave an honest rating and review on iTunes. Ratings and reviews not only help me serve you better, but they make a huge difference in the show's ranking on iTunes.
If you have any questions you'd like featured on the show, or if you would like to suggest an expert (yourself included!), please let us know HERE.