What Google's Algorithm Update Means for Marketers (Ep. 70)
by TODD HARTLEY, on Mar 22, 2017 9:50:00 PM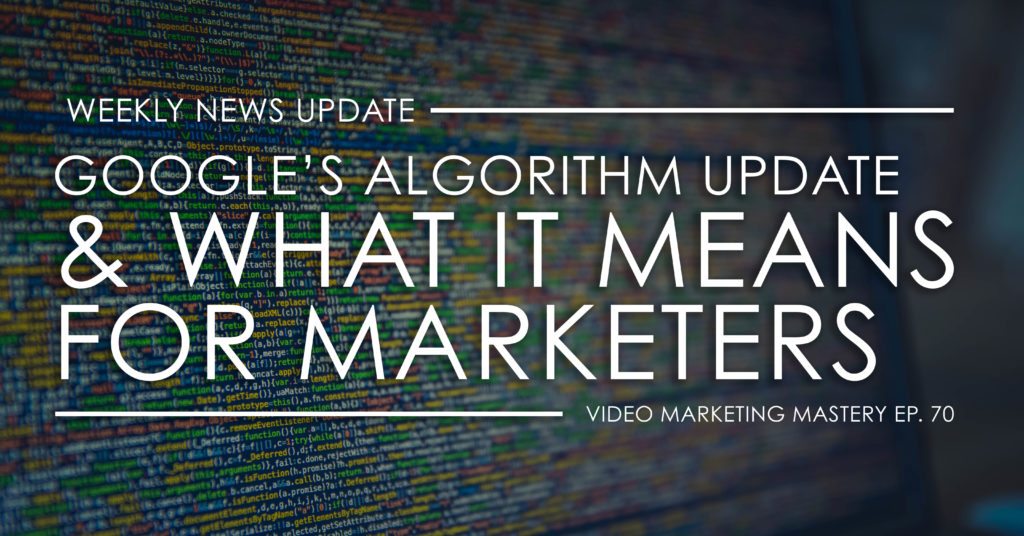 You don't have to be an SEO expert to know that Google is constantly changing.
No, I'm not just talking about the daily doodles. Google is evolving behind the scenes too.
In order for the search engine to keep up with the vast quantity of content on the internet, they need to find new ways to filter information so users can find what they're looking for.
Most of the time, these updates are undetectable and occur almost daily.
But, every once in awhile, Google decides to lay down the law and flush out all of those spammy websites with thin content, so users can have a better search experience.
Curious to find out if you'll be affected by this update? Check out this podcast episode for all the latest news from Google, Facebook, YouTube, and more!
Get the episode on iTunes: http://apple.co/2njVJba
If you like the show, please leave us an honest rating and review on iTunes. You'd really be helping me out!
NOTE: You can also listen to the episode here, or download the episode to your device (right click and save).
News Updates
Links & Resources
Here's a photo from the Barenaked Ladies concert I went to while I was in Miami!
Thanks for Listening!
Thanks so much for listening to the show! Don't forget to subscribe on iTunes to get automatic updates when new episodes are available.
If you enjoyed the show, please share it using the social media buttons you see on the left.
Also, it would mean a lot to me if you would leave an honest rating and review on iTunes. Ratings and reviews not only help me serve you better, but they make a huge difference in the show's ranking on iTunes.
If you have any questions you'd like featured on the show, or if you would like to suggest an expert (yourself included!), please let us know HERE.