Celebrating Audience Stories From Around the World: Part 1 (Ep. 200)
by TODD HARTLEY, on May 7, 2019 2:11:00 AM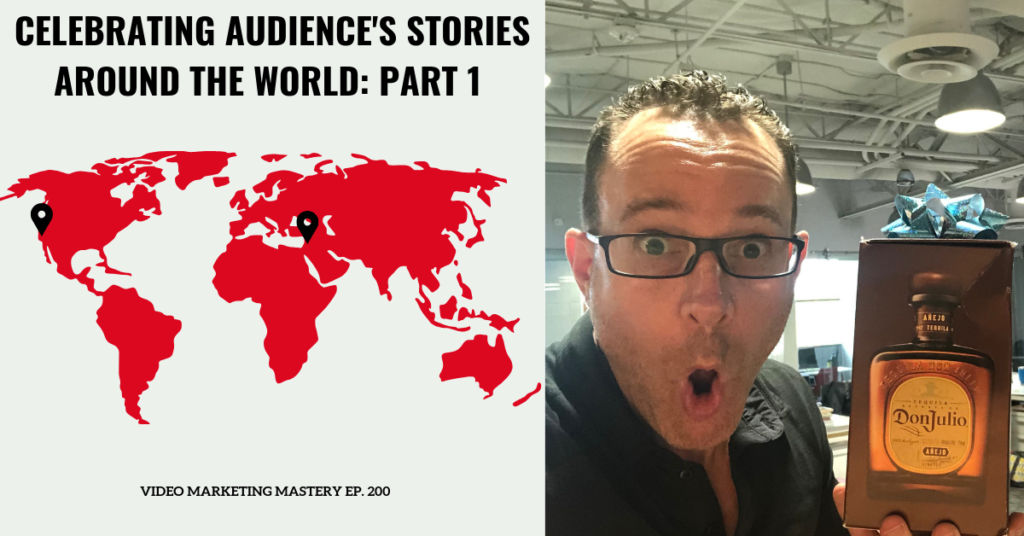 In honor of our 200th episode, we're doing things a little different.
We're featuring listeners who's businesses have been shaped by the lessons we share every week on the podcast.
This week we're interviewing Randy Beard and Maayan Achi-Yadid.
Randy, a listener since episode 30, transitioned from the swimming pool industry to owning his own video marketing agency. And Maayan, from Tel Aviv, Israel, started building funnels that sell his video marketing services to local businesses.
Pretty awesome, right!?
I'm so grateful to have listeners all over the world who implement the tips, tactics, and strategies shared on this podcast to grow their careers. So tune into this episode for a shot of inspiration and valuable tips from our listeners on becoming a Video Marketing Master!
If you like the show, please leave us an honest rating and review on iTunes. You'd really be helping me out!
NOTE: You can also listen to the episode here, or download the episode to your device (right click and save).
In This Episode, You'll Learn:
How individuals around the world have used video to enhance their careers

The secret word join the WireBuzznsider Facebook group

How Greg and Maayan transitioned out of their careers and into video marketing
Links & Resources
Thanks for Listening!
Thanks so much for listening to the show! Don't forget to subscribe on iTunes to get automatic updates when new episodes are available.
If you enjoyed the show, please share it using the social media buttons you see on the left.
Also, it would mean a lot to me if you would leave an honest rating and review on iTunes. Ratings and reviews not only help me serve you better, but they make a huge difference in the show's ranking on iTunes.
If you have any questions you'd like featured on the show, or if you would like to suggest an expert (yourself included!), please let us know HERE.