The 6 Stages of a Successful Video Marketing Campaign (Ep. 44)
by TODD HARTLEY, on Oct 11, 2016 5:53:00 AM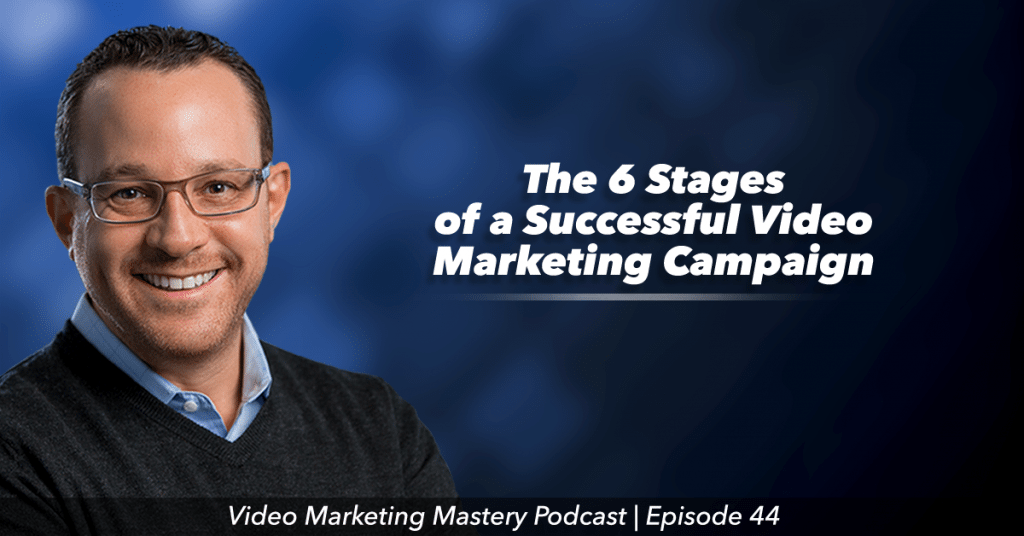 People often perceive video marketing as difficult, even confusing.
Sure, it takes work. Video can be time-consuming, expensive, and even risky — but only if you don't know what you're doing.
The good news is, you'll never have to take a gamble on video as long as you understand the six stages of a successful online video campaign.
When you begin your video production with a strategic plan in place, the time, money, and effort spent on creating a video will all be worth it in the end. And because you've already made all of your decisions before the actual shoot day, you also end up saving resources since you're not relying on guesswork.
As long as you have the technical know-how (or hire a video crew that does), then designing effective video campaigns isn't as complicated as you may think.
In this episode, I've invited some of the digital marketing rockstars on the WireBuzz team to share everything you need to know to run a successful video campaign from start to finish.
So if you're ready to learn how to run your own successful online video campaign, this is an episode you won't want to miss!
Get the episode on iTunes: http://apple.co/2dcCbzI
If you like the show, please leave us an honest rating and review on iTunes. You'd really be helping me out!
NOTE: You can also listen to the episode here, or Download this episode to your device (right click and save).
In This Episode, You'll Learn:
News Update: I'm excited to announce that I'll be regularly contributing to Huffington Post, which we'll get into in future episodes
News Update: I'll be hosting a chat with a digital marketing dignitary from YouTube or Facebook at Vidyard's 2016 Video Marketing Awards
News Update: The latest bizarre, viral Facebook Live video is of a couple passed out from a heroin overdose
News Update: Google announced plans to improve their services for Pakistan users, allowing them to download the video for up to 48 hours so that they can watch it later, even if they don't have adequate bandwidth
News Update: Spencer Pratt from The Hills, one of the greatest reality TV villains of all time, just started a YouTube channel
News Update: Estefania Escobar says hoteliers should increase their video marketing efforts and I completely agree
News Update: Brightcove just announced that Brightcove Video Connect, their Salesforce integration, is now available in beta
Why Kristopher Juniel thinks strategy is the first stage of a successful online video campaign
What Annette Mattern, WireBuzz's Director of Initiatives, has to say about the importance of scriptwriting and storyboarding
Why the video production is dependent on everything that comes before
How Stronz Vanderploeg, Director of Production, and the WireBuzz production team uses pre-production as a template for everything they do in the editing phase
Why Christina Romero, our resident promotion guru, believes you should decide on a promotion strategy before you ever get started on the video itself
Links & Resources
Don't miss Vidyard's Video Marketing Awards
Convince your boss to get into video marketing in this free audiobook I made with Linda Crowe, VP of Digital Marketing Solutions at Brightcove
Check out our production team in action:
This is what my Google search history looked like during my trip to Tahoe — A good example of why hoteliers should be focusing on video marketing.