What Marketers Need to Know About Video Pre-Production (Ep. 11)
by TODD HARTLEY, on Mar 3, 2017 11:47:00 PM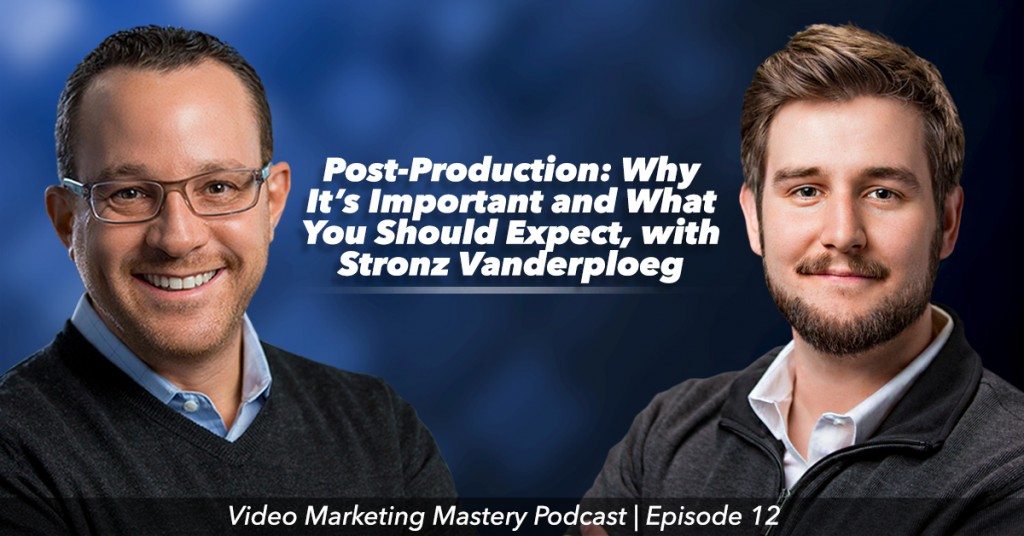 Want to make sure your next video project goes smoothly?
If so, pre-production is your best friend.
So in this episode of Video Marketing Mastery, we have WireBuzz's Director of Production, Stronz Vanderploeg ready to tell us what marketers need to know about video pre-production.
If you follow his advice, you'll be able to:
Create significantly more effective videos
Ensure you get EXACTLY what you want
and avoid costly mistakes and omissions that move you off-budget
Get the episode on iTunes here: http://apple.co/1WY3Yot
If you like the show, please leave us an honest rating and review on iTunes. You'd really be helping me out!
NOTE: You can also listen to the episode here, or download this episode to your device (right click and save)
In This Episode, You'll Learn:
Why pre-production is essential for video marketing success

The process that goes into "pre-production" for a video project

Why spending an appropriate amount of time on pre-production ensures you get the video you want

What is a "storyboard" and why are they important?

How to use your storyboard to create a "shot-list" for your video shoot

The risks you face by skipping pre-production

How pre-production helps mitigate the risk of a video not performing as expected

How to align your project with your budget during pre-production (casting talent, shoot locations, number of shoot days, etc.)

What to do if you have a short window for pre-production
Links & Resources
Thanks for Listening!
Thanks so much for listening to the show! Don't forget to subscribe on iTunes to get automatic updates when new episodes are available.
If you enjoyed the show, please share it using the social media buttons you see on the left.
Also, it would mean a lot to me if you would leave an honest rating and review on iTunes. Ratings and reviews not only help me serve you better, but they make a huge difference in the show's ranking on iTunes.
If you have any questions you'd like featured on the show, or if you would like to suggest an expert (yourself included!), please let us know HERE.