How to Use Video to Create Your Website's Best Content, with Rand Fishkin (Ep. 162)
by TODD HARTLEY, on Jul 3, 2018 8:37:00 AM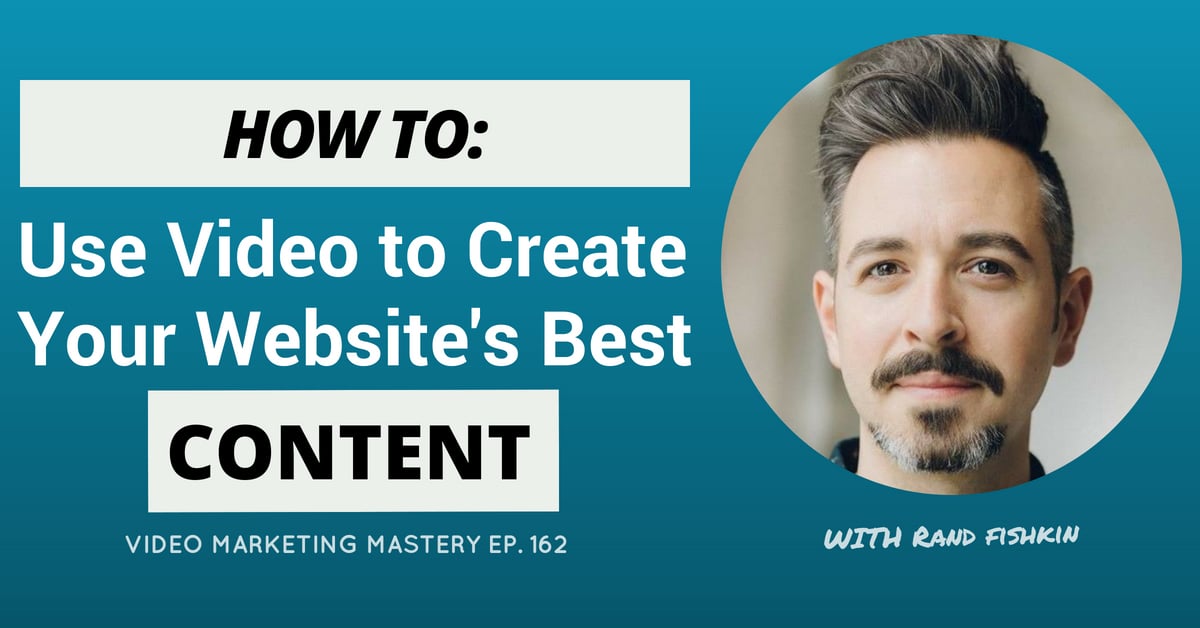 I've been in digital marketing since the beginning, and I can spot a revolutionary idea when I see one.
So when I first saw the Whiteboard Friday videos that Rand Fishkin's and his team were creating, I knew it was something special.
It was 2007 and this was the first time that I saw digital marketing being taught visually. Not only did it force Rand to become a better teacher by having to draw out his thoughts, but the visual format helped his audience better understand the complexities of search engine optimization.
But it wasn't an overnight success. It took years of publishing content consistently before Whiteboard Friday caught fire.
In this episode of Video Marketing Mastery, I sit down with Rand Fishkin, founder of Moz and author of Lost and Founder: A Painfully Honest Field Guide to the Startup World.
Rand and I discuss his past and current digital marketing endeavors and some lessons he learned along the way as he climbed from unknown entrepreneur to digital marketing guru.
We'll even talk about SparkToro, Rand's new software company that will make it easier for digital marketers to reach their audiences.
So if you're ready to learn from one of the best in the digital marketing space, you don't want to miss this episode of Video Marketing Mastery.
If you like the show, please leave us an honest rating and review on iTunes. You'd really be helping me out!
NOTE: You can also listen to the episode here, or download the episode to your device (right click and save).
In This Episode, You'll Learn:
What inspired Rand Fishkin to create Whiteboard Friday.

Why a consistent schedule is a major indicator of your success.

Why vulnerability is a key component to transparency.

Why the answers are always in the analytics and business metrics.

What is SparkToro and how digital marketers can use it right now.

Learn what inspired Rand Fishkin to tell the story in his book Lost and Founder.

Which companies benefit from inbound rather than account based marketing.
Links & Resources
Thanks for Listening!
Thanks so much for listening to the show! Don't forget to subscribe on iTunes to get automatic updates when new episodes are available.
If you enjoyed the show, please share it using the social media buttons you see on the left.
Also, it would mean a lot to me if you would leave an honest rating and review on iTunes. Ratings and reviews not only help me serve you better, but they make a huge difference in the show's ranking on iTunes.
If you have any questions you'd like featured on the show, or if you would like to suggest an expert (yourself included!), please let us know HERE.