How to Prepare for a Video Shoot (Ep. 22)
by TODD HARTLEY, on May 12, 2016 1:58:00 AM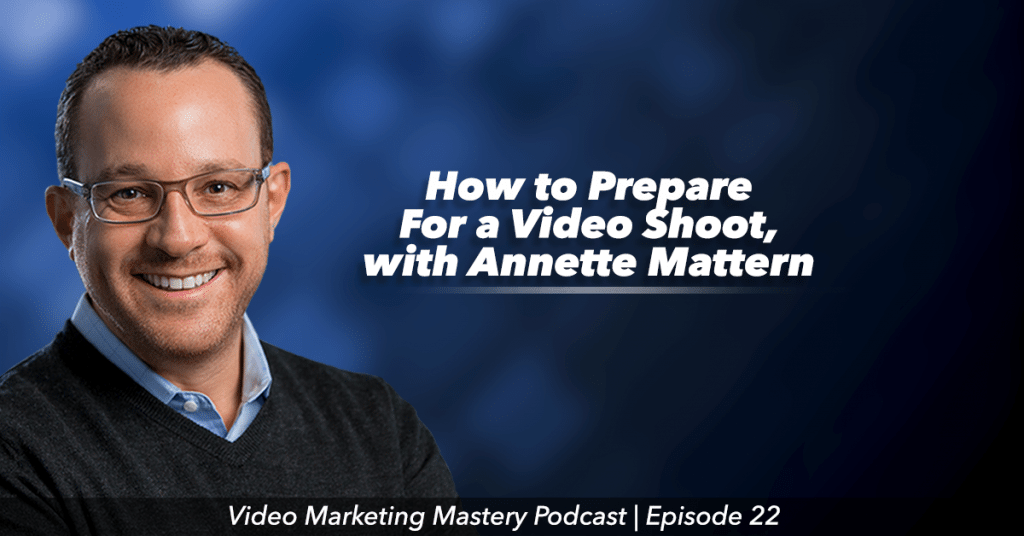 If you've ever tried putting together furniture from IKEA, then you understand the value of following directions.
When you skip steps, it doesn't come together the way you had envisioned. Inevitably, you'll have to go back and try again.
The same is true with video, except we're not talking about quick fixes — if you don't get the shot, there's nothing your editor can do.
If you need to change the script after filming, guess what? You're going to have to schedule another shoot.
Perhaps even more insidious is when you throw together a video and begin using it, only to discover that it's doing more harm than good.
Let me be clear: quality matters.
Which is why our team follows a strict pre-production process — you should know everything about your video, including the marketing strategy, video player, and goals before you even start scripting!
If you work with real professionals, there's very little to worry about because the process ensures you'll have a successful project.
But if you're managing your own production, or hiring less experienced videographers, it's critical that you understand and take ownership over pre-production. Good preparation virtually guarantees that your video will be effective, while shoddy pre-production leaves it to chance.
Do you want to gamble away your marketing budget? I didn't think so. That's why in this episode of Video Marketing Mastery, we have WireBuzz's Director of Initiatives, Annette Mattern, here to share what you need to know about preparing for a video shoot.
Get the episode on iTunes: http://apple.co/1YvJYdN
Next week you'll want to come back for part 2, where you'll discover how it all comes together on the day of your shoot.
If you like the show, please leave us an honest rating and review on iTunes. You'd really be helping me out!
NOTE: You can also listen to the episode here, or download the episode to your device (right click and save).
In This Episode, You'll Learn:
What is pre-production and why it's important

Why you need to know everything about the video, where you're going to use it, and what your goals are before you begin writing the script

Why pre-production is still important for interview-based videos

Why to do as an interviewee if your interviewer isn't prepared

The value of identifying just the most important information before your interview

How preparation is different when using a script vs. an interview with bullet points

Why producers need to understand their interview subjects before getting on location

Why last-minute video shoots oftentimes result in less-focused videos

The reason you need script approval from ALL key stakeholders before scheduling the video shoot

What you need to consider when choosing a shoot location

How to prepare your interview subjects for the shoot

Why having a professional hair and makeup artist is worth the investment (and how to prepare them for your shoot)

The value of building rapport with your interview subject before starting the interview

The magical question you should ALWAYS ask at the end of an interview
[clickToTweet tweet="'Your finished video can only ever going to be as good as your preparation for it.'" quote="'Your finished video can only ever going to be as good as your preparation for it.'"]
Links & Resources
Thanks for Listening!
Thanks so much for listening to the show! Don't forget to subscribe on iTunes to get automatic updates when new episodes are available.
If you enjoyed the show, please share it using the social media buttons you see on the left.
Also, it would mean a lot to me if you would leave an honest rating and review on iTunes. Ratings and reviews not only help me serve you better, but they make a huge difference in the show's ranking on iTunes.
If you have any questions you'd like featured on the show, or if you would like to suggest an expert (yourself included!), please let us know HERE.