My Video Marketing Resolutions for 2017 (ep. 56)
by TODD HARTLEY, on Jan 3, 2017 8:20:00 PM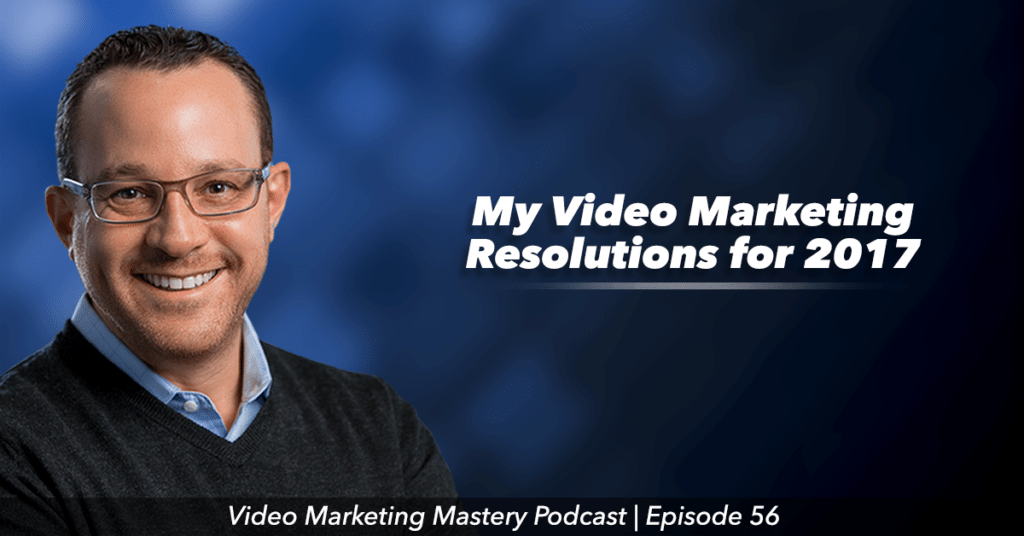 2016 was a huge year for WireBuzz. After studying our prospects' online engagement, examining their interests, and paying attention to their decisions, we discovered something that would change how we do business.
As a result, last year we closed 3X the number of deals and sped up our sales cycle by 67%.
But I still think we can do better.
So check out this episode to find out the most important lesson I learned in 2016, and how I plan to use that knowledge to improve my strategy for 2017.
You won't want to miss my New Year's business resolutions, and how you can use a similar approach to grow your business!
Get the episode on iTunes: http://apple.co/2hQufWW
If you like the show, please leave us an honest rating and review on iTunes. You'd really be helping me out!
NOTE: You can also listen to the episode here, or download the episode to your device (right click and save).
In This Episode, You'll Learn:
News Update: Two big-screen legends, Debbie Reynolds and her daughter, Carrie Fisher, passed away (and what it means to me)
News Update: Twitter has been overcharging video advertisers, causing a stir for the already declining social network
News Update: Twitter continues to try to compete with Facebook by rolling out their own 360 live video feature
News Update: VolksWagen purchased PayByPhone, an app that lets you pay for parking by phone
News Update: find out what Kourtney Kardashian's recent trip to Aspen means to video marketing
News Update: Mark Zuckerberg believes that video will be the primary content format on Facebook, and that we're "entering the golden age of video"
News Update: Forbes plans on adapting more video into their news process
The most important lesson I learned in 2016
My strategy for 2017
How I plan to use personalized video to grow my business
Why micro testing is going to play a critical role in WireBuzz's sales and marketing
A few simple tricks that will help you educate your prospects
How I'm using a welcome email series to simultaneously convert website visitors into prospects and help my sales team close more deals
Why I'm going to send a personal thank you video to each of my Twitter Followers
More resolutions that I plan on implementing in my business this year
If you're in any of the areas listed below, reach out to me and I'd love to meet-up to talk about your business goals

I'll be in San Francisco for the 35th Annual J.P. Morgan Healthcare Conference from January 9-12th
I'll be in Napa Valley, CA during the weekend of January 13th
The WireBuzz crew and I will be in Amsterdam for the European Cancer Conference Jan. 24 – 30th
Links & Resources
Thanks for Listening!
Thanks so much for listening to the show! Don't forget to subscribe on iTunes to get automatic updates when new episodes are available.
If you enjoyed the show, please share it using the social media buttons you see on the left.
Also, it would mean a lot to me if you would leave an honest rating and review on iTunes. Ratings and reviews not only help me serve you better, but they make a huge difference in the show's ranking on iTunes.
If you have any questions you'd like featured on the show, or if you would like to suggest an expert (yourself included!), please let us know HERE.