Using Video Email to Book Meetings, Close Proposals, and Enhance Client Relationships (Ep. 224)
by TODD HARTLEY, on Feb 28, 2020 3:02:00 AM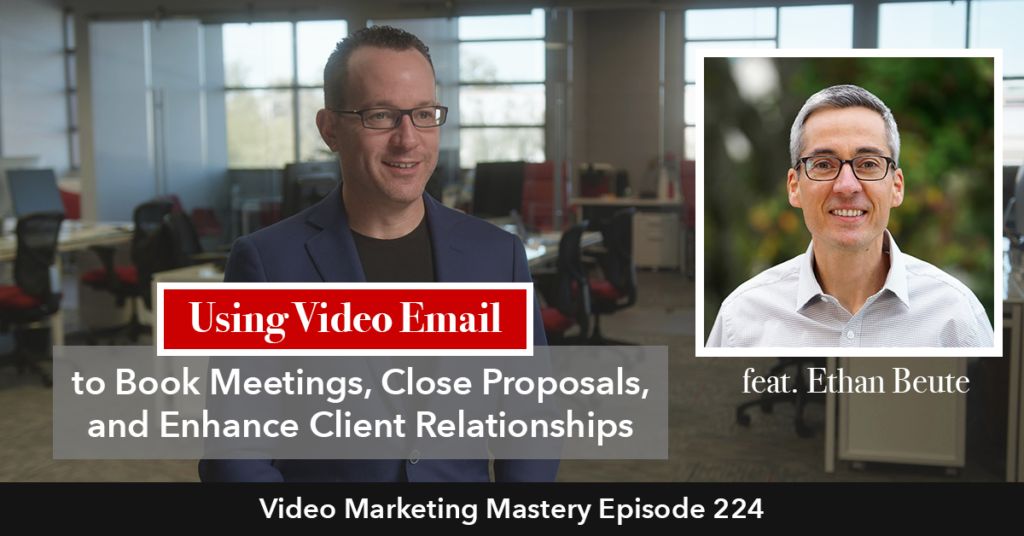 Your email strategy has to evolve or else you'll continue being ignored.
Your prospects' inboxes are crowded, and traditional text-only emails just don't differentiate you the way they used to.
The good news is, there are tools that exist that allow you to send video in your emails, and the benefits compared to text-only email are night-and-day:

Communicate your message more clearly in less time

Establish trust, connection, and differentiation faster

Boost conversions on a micro AND macro-scale
Wanna hear more about using video email strategically in your business?
I've invited Ethan Beute, Chief Evangelist of BombBomb, to the podcast. Ethan has sent over 10,000 video emails and now it's his mission to you get face-to-face with more people more often using video email.
But there's a cumbersome way to do it and a simple way to do it. We'll share what that is, plus the core reasons why video email might not work for you.
So grab a pen and paper to take notes and tune in to this episode of Video Marketing Mastery!
(p.s. If you want to check out the video interview, you can watch it inside our WireBuzz Insider Facebook Group here. Just request access if you're not already a member).
If you like the show, please leave us an honest rating and review on iTunes. You'd really be helping me out!
NOTE: You can also listen to the episode here, or download the episode to your device (right click and save).
In This Episode, You'll Learn:
How to use video email to record, send, inspire, and educate prospects to say 'yes' at faster rates

How to use video email to get past gatekeepers

How to use video email to increase show-up rates for meetings and close rates on proposals

The cumbersome vs. simple way to do video email

What Ethan has learned from sending over 10,000 video emails
Links & Resources
Thanks for Listening!
Thanks so much for listening to the show! Don't forget to subscribe on iTunes to get automatic updates when new episodes are available.
If you enjoyed the show, please share it using the social media buttons you see on the left.
Also, it would mean a lot to me if you would leave an honest rating and review on iTunes. Ratings and reviews not only help me serve you better, but they make a huge difference in the show's ranking on iTunes.
If you have any questions you'd like featured on the show, or if you would like to suggest an expert (yourself included!), please let us know HERE.