How To Use Video In Each Stage of The Buyer's Journey (Ep. 112)
by TODD HARTLEY, on Aug 18, 2017 1:41:00 AM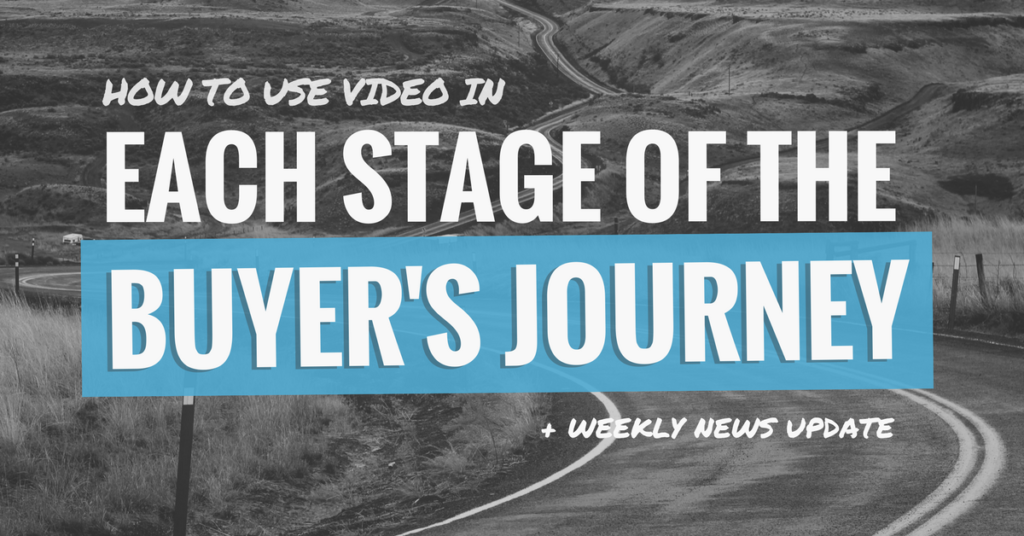 Did you know that 80% of the buyer's journey happens before someone reaches out to your sales team?
Crazy, right!?
Consumers are different today.
They want to be independent of the sales person (hint: the longer it takes you to embrace this, the sooner your competitors will have market advantage over you).
This is especially true for business-to-business marketing.
With all these changes in consumer behavior, you have to ask...
"How do you move people towards a buying decision without a sales person?"
The short answer: by using video at each stage of the buyer's journey.
But if you really want to understand how to use video throughout the buyer's journey, we need to go deeper than that:
What are the three stages of the buyer's journey?

What type of videos should you create for each stage?

Should you host them on YouTube or some other media player?
I answer all these questions (and more) in this week's episode of Video Marketing Mastery.
If you like the show, please leave us an honest rating and review on iTunes. You'd really be helping me out!
NOTE: You can also listen to the episode here, or download the episode to your device (right click and save).
In This Episode, You'll Learn:
Links & Resources
Thanks for Listening!
Thanks so much for listening to the show! Don't forget to subscribe on iTunes to get automatic updates when new episodes are available.
If you enjoyed the show, please share it using the social media buttons you see on the left.
Also, it would mean a lot to me if you would leave an honest rating and review on iTunes. Ratings and reviews not only help me serve you better, but they make a huge difference in the show's ranking on iTunes.
If you have any questions you'd like featured on the show, or if you would like to suggest an expert (yourself included!), please let us know HERE.