Using the Power of Video to Create a Movement (Ep. 157)
by TODD HARTLEY, on Jun 13, 2018 8:27:00 AM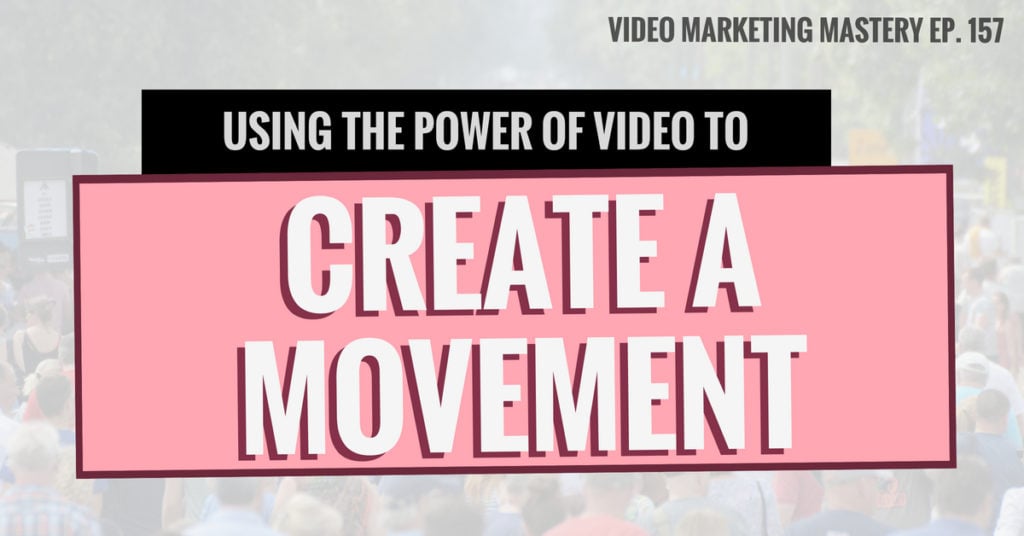 If you've been a frequent listener of the podcast then you know that my stepmom and wife have both battled through breast cancer.
That's why I'm extremely passionate about educating people on the disease.
After my stepmom was diagnosed, I teamed up with international breast cancer expert, Dr. Jay K. Harness.
Together, we created Breast Cancer Answers and produced over 2,000 videos that answered questions from breast cancer patients.
These videos generated over 1.1 million followers, 13 million views, and became the largest library of expert-to-patient breast cancer videos.
In short, we created a movement of physician vetted information that helped patients and families better understand the disease.
But we're not the only ones doing this.
Dr. John Williams, breast cancer surgeon in Northern Virginia and long-time friend of mine, has created Breast Cancer School for Patients — a video-based online school that teaches patients how to be an "expert" in their own breast cancer care.
And it's my honor to have both guests on today's episode.
So if you want to learn how to start a movement in your industry, and what it takes to create your own video setup, then tune into this episode of Video Marketing Mastery.
If you like the show, please leave us an honest rating and review on iTunes. You'd really be helping me out!
NOTE: You can also listen to the episode here, or download the episode to your device (right click and save).
In This Episode, You'll Learn:
How WireBuzz is using the power of video to help breast cancer patients.

How Dr. Harness and I leveraged live events to spread new and relevant content to his audience.

How Dr. Harness leads his surgical team post-surgery to sharpen their skills each time.

What the oncoplastic approach has done for patients psychologically.

The state of breast cancer and where we are are in the fight.

Why video is the essential way to communicate context and importance.

How Wirebuzz taught Dr. John Williams to set up his studio and harness the power of video.

How to advocate for yourself as a patient.

Why your breaking news video needs to be picked up by the mainstream media to be effective.
Links & Resources
Thanks for Listening!
Thanks so much for listening to the show! Don't forget to subscribe on iTunes to get automatic updates when new episodes are available.
If you enjoyed the show, please share it using the social media buttons you see on the left.
Also, it would mean a lot to me if you would leave an honest rating and review on iTunes. Ratings and reviews not only help me serve you better, but they make a huge difference in the show's ranking on iTunes.
If you have any questions you'd like featured on the show, or if you would like to suggest an expert (yourself included!), please let us know HERE.