Using Video To Get the Most Out of Your Conference Strategy (Ep. 29)
by TODD HARTLEY, on Jun 30, 2016 2:16:00 AM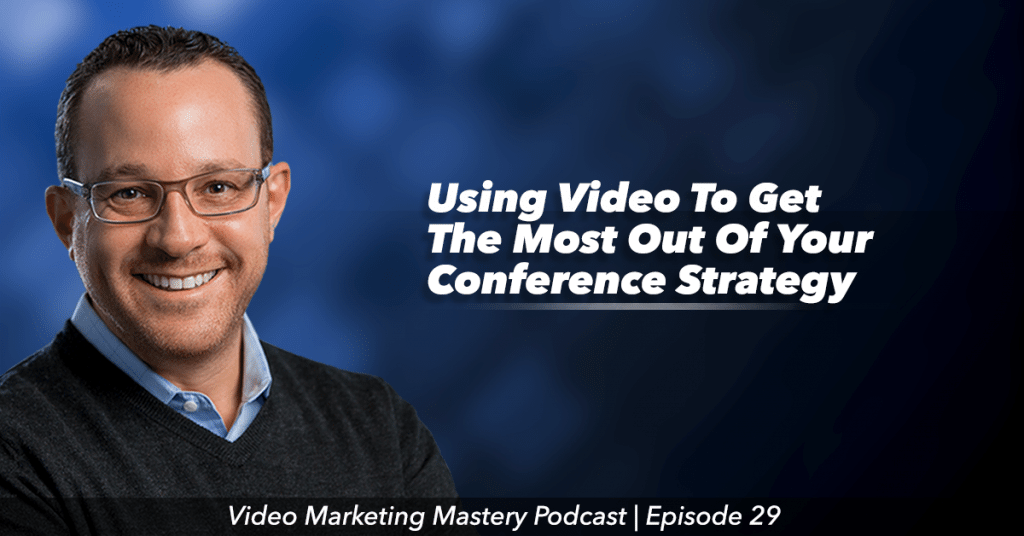 Do you depend on conferences to generate leads and make connections in your industry?
If so, you know that the leads you develop at conferences are critical for increasing ROI.
But what about when it's over—are you effectively nurturing your new contacts once they've gone home?
Converting your leads to customers depends on your post-conference tactics, so you should be putting as much work into your follow-up email campaign as you did your pre-conference strategy.
And what about everyone else in your industry that couldn't attend?
Only a small percentage of your target customers will be at the conference with you. The rest are wondering what it would have been like to be a part of the action.
Video can enhance your business's conference strategy every step of the way.
If you like the show, please leave us an honest rating and review on iTunes. You'd really be helping me out!
NOTE: You can also listen to the episode here, or download the episode to your device (right click and save).
In This Episode, You'll Learn:
News Update: Twitter has

expanded its video length

from 30 seconds to 140 seconds and announced it's

new app, Engage

. They will give users real-time analytics about the performance of tweets, images, and videos

News Update: Elon Musk, creator of Tesla, is taking on the challenges of artificial intelligence, with plans to create a

household robot

News Update: YouTube brings

live-streaming to its mobile app

—find out how you can utilize this new feature in your business

How to use video at conferences to optimize results

Why you need to think about your post-conference strategy just as much as your pre-conference strategy

What you can do to make sure you make the most out of conferences and generate leads

What role video plays in converting leads during a conference

How to use email and video after a conference to boost ROI

Why you should use a video player like Wistia to identify prospects that display a high level of interest in your follow-up videos

How to save money and time by creating videos at the conference, and what to do with those videos later on

Why you should be extending the conference experience to target customers that weren't able to attend, and how video can help
Links & Resources
Thanks for Listening!
Thanks so much for listening to the show! Don't forget to subscribe on iTunes to get automatic updates when new episodes are available.
If you enjoyed the show, please share it using the social media buttons you see on the left.
Also, it would mean a lot to me if you would leave an honest rating and review on iTunes. Ratings and reviews not only help me serve you better, but they make a huge difference in the show's ranking on iTunes.
If you have any questions you'd like featured on the show, or if you would like to suggest an expert (yourself included!), please let us know HERE.