How To Turn Video Into A Revenue Driver For Your Business (Ep. 203)
by TODD HARTLEY, on May 28, 2019 2:20:00 AM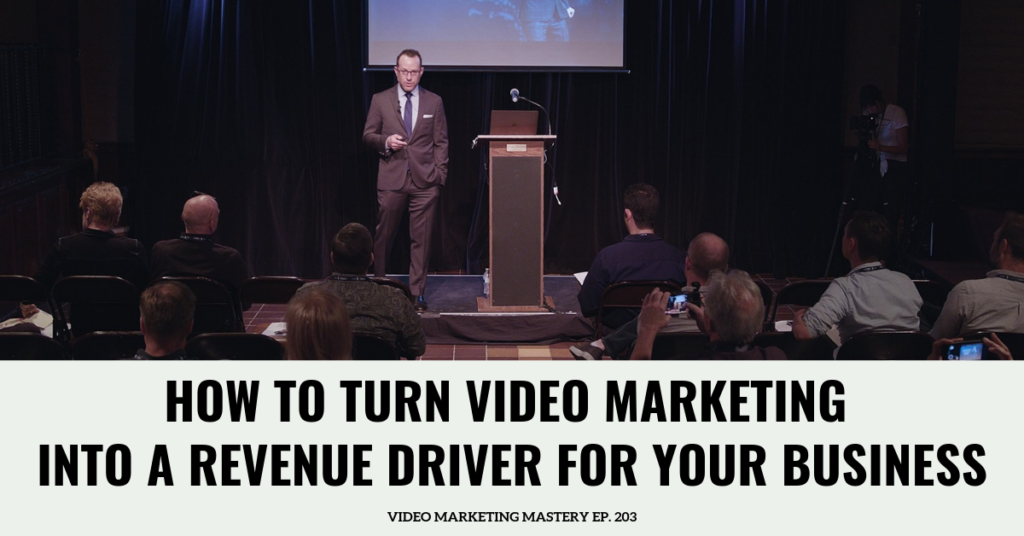 Imagine downloading 20 years of viral marketing success in 50 minutes.
How much would that be worth to you?
Well, never mind the price tag — this one is free.
Recently, I spoke at the Arizona Innovation Marketing Association (AZIMA) and shared my most powerful discoveries to help you level up your sales and marketing results.
This isn't a speech preaching to "hustle harder" and "grind." That's unhelpful (and frankly, I can't stand "gurus" who push that message).
This is the exact opposite, and I can't wait to reveal these tactics and strategies with you.
Here's what you'll learn:
Why customer acquisition is getting harder

What to say and in what order to get your prospects to buy

How to brainstorm profitable video topics for your business

How to use relevant stories that command attention
Throughout the speech, I also drop 19 different "marketing hacks," so I created a free cheat-sheet to help you follow along. Download it by requesting access to the WireBuzz Insider Facebook group and then clicking "Files" on the left-side menu".
Enjoy this episode of Video Marketing Mastery :)
If you like the show, please leave us an honest rating and review on iTunes. You'd really be helping me out!
NOTE: You can also listen to the episode here, or download the episode to your device (right click and save).
In This Episode, You'll Learn:
The biggest lessons I've learned in my 20 years of digital marketing

Why you need to be optimistic when others tell youto give up

Why videos are the best way to tell a story to your audience

What the best video length is for your business

Why content is king, but context is "God"
Links & Resources
Thanks for Listening!
Thanks so much for listening to the show! Don't forget to subscribe on iTunes to get automatic updates when new episodes are available.
If you enjoyed the show, please share it using the social media buttons you see on the left.
Also, it would mean a lot to me if you would leave an honest rating and review on iTunes. Ratings and reviews not only help me serve you better, but they make a huge difference in the show's ranking on iTunes.
If you have any questions you'd like featured on the show, or if you would like to suggest an expert (yourself included!), please let us know HERE.