Tony Robbins' Small Business Resiliency Kit featuring Todd Hartley (Ep. 231)
by TODD HARTLEY, on Apr 16, 2020 2:30:00 AM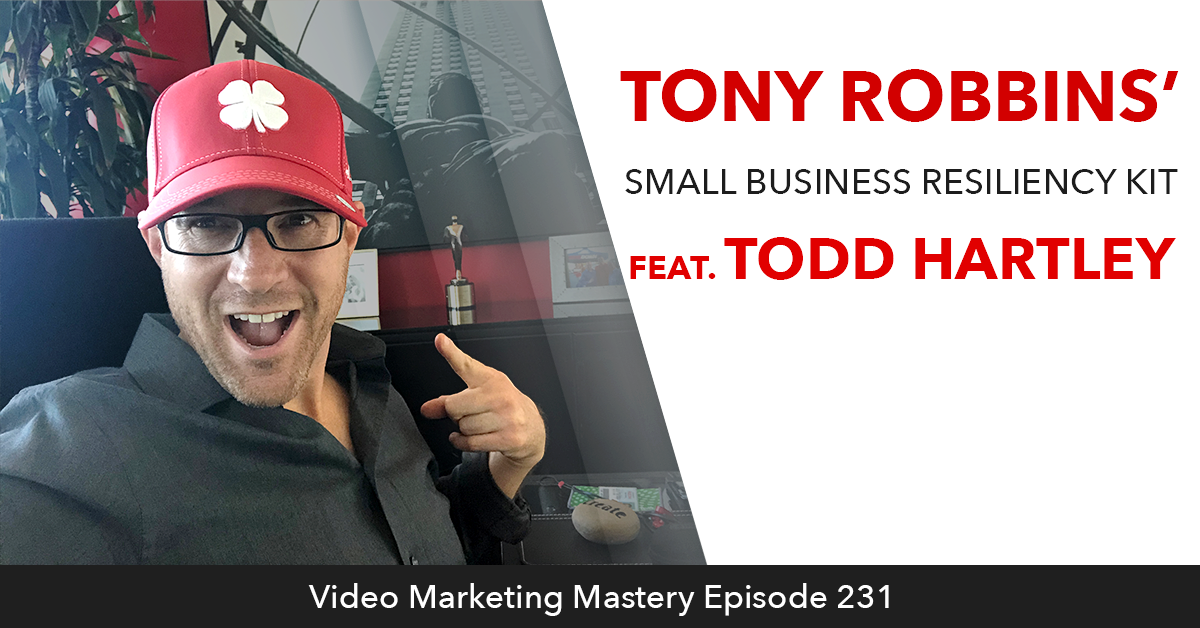 We are standing in the face of a pandemic that is changing the way we do business. Small business owners have to adopt new strategies to keep their companies alive.
But with every new challenge comes the opportunity to adapt and grow.
If you're not stepping up and finding innovative ways to reach your customers, you'll miss out on this opportunity.
We're all concerned about what comes next. But as Tony Robbins said, "The path to success is to take massive, determined action."
"Identify your problems, but give your power and energy to solutions."
So take advantage of this opportunity to create solutions!
In this episode of The Tony Robbin's Podcast, Tony and 5 top business experts give advice on how to protect your business today and prepare for future growth. They'll discuss how to communicate with clients and your team in this atmosphere, strategic leadership tactics, how to expand your digital audience, and more.
I've shared my sales and marketing video advice with you over the last few weeks, but I also wanted to share what these INCREDIBLE leaders have to say. So tune in for tips and tricks to keep your business resilient and booming.
If you like the show, please leave us an honest rating and review on iTunes. You'd really be helping me out!
NOTE: You can also listen to the episode here, or download the episode to your device (right click and save).
In This Episode, You'll Learn:
How to communicate with your clients and your team
How to expand your digital audience and strategic leadership tactics
Top 3 video strategies for increasing revenue in this new world
3 Strategies on how to fight and grow now to thrive when this is over
Tips on growing your market share and improving business efficiencies
Links & Resources
Thanks for Listening!
Thanks so much for listening to the show! Don't forget to subscribe on iTunes to get automatic updates when new episodes are available.
If you enjoyed the show, please share it using the social media buttons you see on the left.
Also, it would mean a lot to me if you would leave an honest rating and review on iTunes. Ratings and reviews not only help me serve you better, but they make a huge difference in the show's ranking on iTunes.
If you have any questions you'd like featured on the show, or if you would like to suggest an expert (yourself included!), please let us know HERE.