The Art of Business Storytelling, featuring Kindra Hall (Ep. 221)
by TODD HARTLEY, on Feb 3, 2020 2:56:00 AM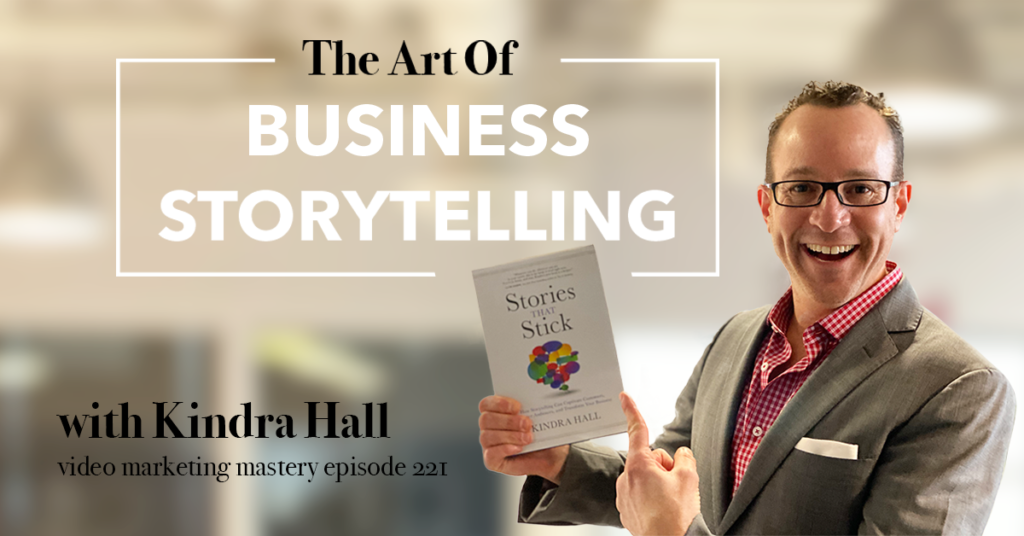 Want to learn how to wrap your business stories into powerfully compelling videos that capture attention, close sales, and increase business growth?
Then you'll want to learn from the Queen of storytelling, Kindra Hall. She's the President and Chief Storyteller at Steller Collective and speaks around the world about how storytelling can captivate customers, influence audiences, and transform your business.
So why stories? Stories are the glue that binds your prospect's attention to your solution. Our love for stories is timeless. We've been telling them from the beginning of time — from cave drawings, to campfires, to books, and even in business. And the fastest-growing businesses use stories to create an emotionally-compelling narrative that positions your product as the perfect solution to their problem.
I'm honored to have Kindra on the Video Marketing Mastery podcast. In this episode, she shares her unique insights about storytelling such as:
How businesses can get started with storytelling

How to select the right stories that will inspire your prospects to action

How stories change the chemical makeup of your body to increase focus and attention

And much more
Brands who can create and share good stories have a powerful advantage over others. Tune in to this episode of Video Marketing Mastery to learn from one of the best.
If you like the show, please leave us an honest rating and review on iTunes. You'd really be helping me out!
NOTE: You can also listen to the episode here, or download the episode to your device (right click and save).
Links & Resources
Thanks for Listening!
Thanks so much for listening to the show! Don't forget to subscribe on iTunes to get automatic updates when new episodes are available.
If you enjoyed the show, please share it using the social media buttons you see on the left.
Also, it would mean a lot to me if you would leave an honest rating and review on iTunes. Ratings and reviews not only help me serve you better, but they make a huge difference in the show's ranking on iTunes.
If you have any questions you'd like featured on the show, or if you would like to suggest an expert (yourself included!), please let us know HERE.