3 Strategies to Turn Social Media Followers Into Customers, ft. Henry Kaminski Jr. (Ep. 179)
by TODD HARTLEY, on Oct 25, 2018 1:25:00 AM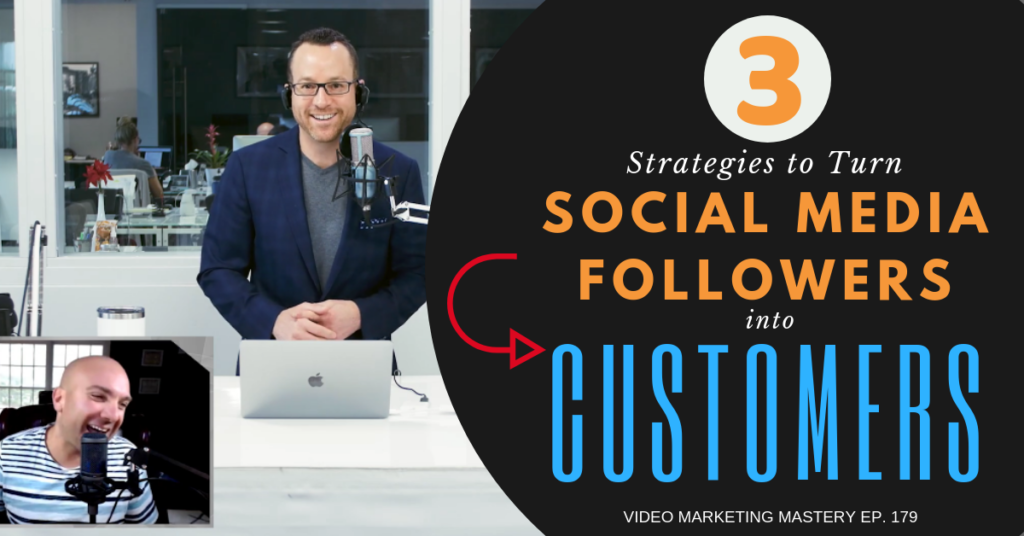 Having lots of followers on social media is great, but you need to find ways to convert those followers into customers.
Otherwise, it's just a vanity metric that looks satisfying on paper and makes your business appear "cool," but doesn't move the needle towards your business goals.
To give you actionable strategies for turning social media followers into customers, I've invited Henry Kaminski Jr. to the show.
Henry is the founder of Unique Designz, a marketing agency that helps authority brands grow, and host of the "Brand Doctor's Podcast" where he shares strategies to grow a profitable personal brand.
He believes that you can build a wildly successful brand IF you have the right strategy, process, framework and infrastructure in place.
So if you want to hear his 3 strategies for turning social media followers into customers, plus a handful of extra knowledge-bombs, then you won't want to miss this episode of Video Marketing Mastery!
If you like the show, please leave us an honest rating and review on iTunes. You'd really be helping me out!
NOTE: You can also listen to the episode here, or download the episode to your device (right click and save).
In This Episode, You'll Learn:
The #1 mistake Henry made early on when building his brand

How to position yourself as an influencer on social media

What Henry learned at Advertising Week NYC after talking with CMOs of eBay, PetCo and T-Mobile

Why Will Smith said that he's done with the hustle hard and grind philosophy

What most people think about "branding" vs. what Henry thinks about branding

Henry's favorite question to ask his social media followers which allows him to create hyper-relevant content

What you can learn from browsing the comments in other businesses Facebook Ads
Links & Resources
Thanks for Listening!
Thanks so much for listening to the show! Don't forget to subscribe on iTunes to get automatic updates when new episodes are available.
If you enjoyed the show, please share it using the social media buttons you see on the left.
Also, it would mean a lot to me if you would leave an honest rating and review on iTunes. Ratings and reviews not only help me serve you better, but they make a huge difference in the show's ranking on iTunes.
If you have any questions you'd like featured on the show, or if you would like to suggest an expert (yourself included!), please let us know HERE.