How Sales Team Use Video To Crush More Deals (Ep. 209)
by TODD HARTLEY, on Jul 18, 2019 2:32:00 AM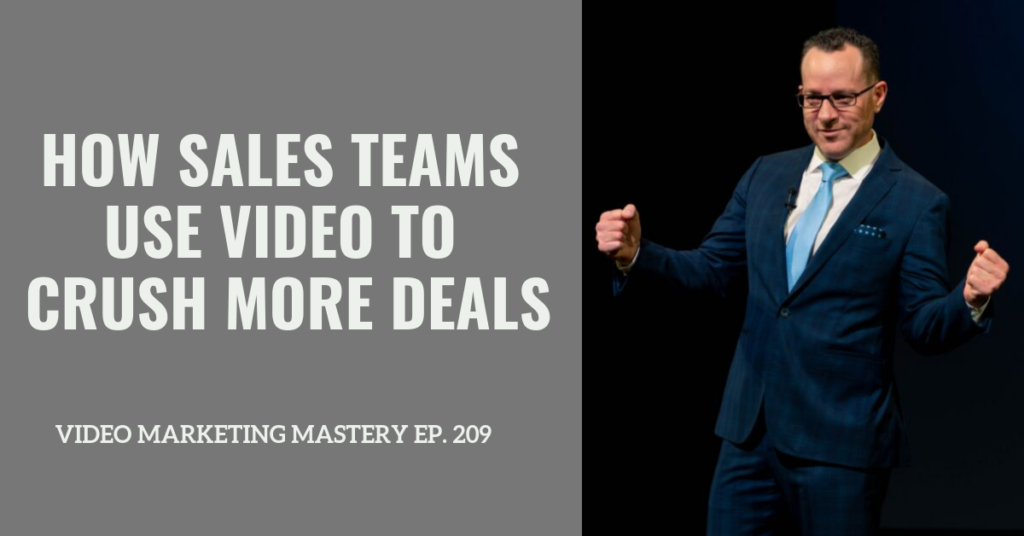 Sales is always a touchy subject. Unless you were born for sales, it can feel awkward initiating conversations that build rapport and ultimately lead to sales.
What if there was a way to make the whole process of sales less awkward? What if it was easy to convince and convert sales at faster rates?
Well, I'm going to share a "sales secret" that changed the trajectory of my business (WireBuzz), increased our sales team commissions 3x (wonderful for employee retention) and made coming to work more fun. #Winning
In this episode, I interview Vidyard's video coach, Jacob Fernades, about using video for sales. I'll also reveal how I used the persuasive power of video to decrease my company's average sales time from 9 weeks down to 3 weeks.
Don't make sales harder than it already is. If you're ready to make your sales process easier and convert more prospects into clients then tune into this week's episode of Video Marketing Mastery!
If you like the show, please leave us an honest rating and review on iTunes. You'd really be helping me out!
NOTE: You can also listen to the episode here, or download the episode to your device (right click and save).
In This Episode, You'll Learn:
Why video creates a better human-to-human connection

How video allows you to target better quality clients

How to educate clients better through video

How to personalize emails and video for better open rates (up to a whopping 68%!)
Links & Resources
Thanks for Listening!
Thanks so much for listening to the show! Don't forget to subscribe on iTunes to get automatic updates when new episodes are available.
If you enjoyed the show, please share it using the social media buttons you see on the left.
Also, it would mean a lot to me if you would leave an honest rating and review on iTunes. Ratings and reviews not only help me serve you better, but they make a huge difference in the show's ranking on iTunes.
If you have any questions you'd like featured on the show, or if you would like to suggest an expert (yourself included!), please let us know HERE.