Remarketing Best Practices for Google and YouTube 2018 (Ep. 148)
by TODD HARTLEY, on May 4, 2018 8:07:00 AM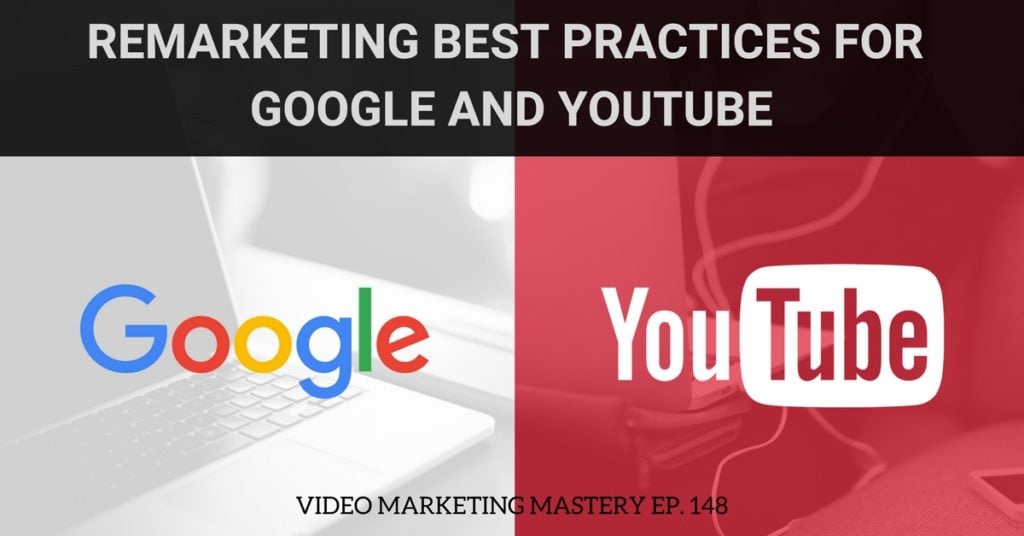 Picture this, you've got tons of people clicking on your Google and YouTube ads, but for some reason your conversions are terrible.
For whatever reason, people are interested enough in your product or service to click your ad, but not quite ready to commit. How do you get those people back and continue to communicate your message to them?
If you could ensure that your branding and message stayed in front of your target audience long after they clicked on one of your ads or visited your site, would you?
What if I said that doing so would provide you with substantial ROI and do wonders for your conversion rates?
This is essentially what remarketing on Google and YouTube can do when implemented properly - improve your ROI, give you a broader scope and do it with efficient pricing. But you've got to understand how it works.
In this episode of Video Marketing Mastery, we'll talk about the latest developments with Google and YouTube remarketing and how you can use it to take your digital ads from nominally effective to massively effective.
If you like the show, please leave us an honest rating and review on iTunes. You'd really be helping me out!
NOTE: You can also listen to the episode here, or download the episode to your device (right click and save).
In This Episode, You'll Learn:
Links & Resources
Gain access to our free Video ROI mini-course by signing up

here

Pitch us

a question that we can answer in a future podcast episode
Thanks for Listening!
Thanks so much for listening to the show! Don't forget to subscribe on iTunes to get automatic updates when new episodes are available.
If you enjoyed the show, please share it using the social media buttons you see on the left.
Also, it would mean a lot to me if you would leave an honest rating and review on iTunes. Ratings and reviews not only help me serve you better, but they make a huge difference in the show's ranking on iTunes.
If you have any questions you'd like featured on the show, or if you would like to suggest an expert (yourself included!), please let us know HERE.