Video Post-Production: Why It's Important and What You Should Expect (Ep. 12)
by TODD HARTLEY, on Mar 9, 2016 11:49:00 PM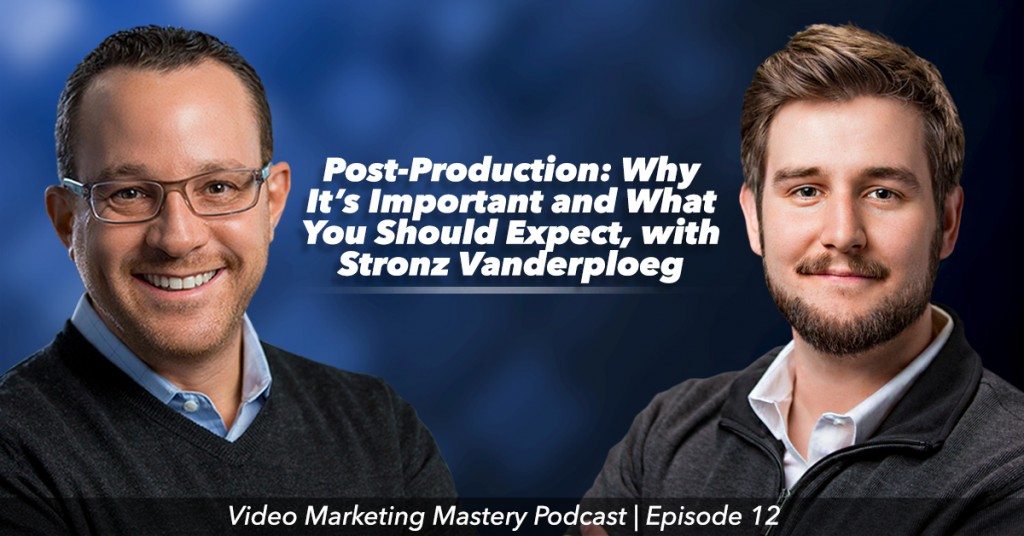 For most people, post-production is a bit of a mystery.
You know that your video editors are working to transform your raw footage into a beautiful finished product, but what are they really doing and what is your role in the process?
Find out in this episode of Video Marketing Mastery.
Get the episode on iTunes: http://apple.co/1P1BPqz
If you like the show, please leave us an honest rating and review on iTunes. You'd really be helping me out!
NOTE: You can also listen to the episode here, or download the episode to your device (right click and save).
In This Episode, You'll Learn:
Why good post-production is so important to the success of your videos

What happens during the post-production

How long post-production typically takes

Why you should always give a brand style guide to your video editors

What to do if you don't have a style guide

Other use-cases for a brand style guide

Why you need a feedback and revision process during post-production

What we do when we get "bad" feedback, where the suggested changes will actually hurt the effectiveness of the video
Links & Resources
Thanks for Listening!
Thanks so much for listening to the show! Don't forget to subscribe on iTunes to get automatic updates when new episodes are available.
If you enjoyed the show, please share it using the social media buttons you see on the left.
Also, it would mean a lot to me if you would leave an honest rating and review on iTunes. Ratings and reviews not only help me serve you better, but they make a huge difference in the show's ranking on iTunes.
If you have any questions you'd like featured on the show, or if you would like to suggest an expert (yourself included!), please let us know HERE.