How Video Helps You Own the Conversation In Your Industry (Ep. 27)
by TODD HARTLEY, on Jun 16, 2016 2:11:00 AM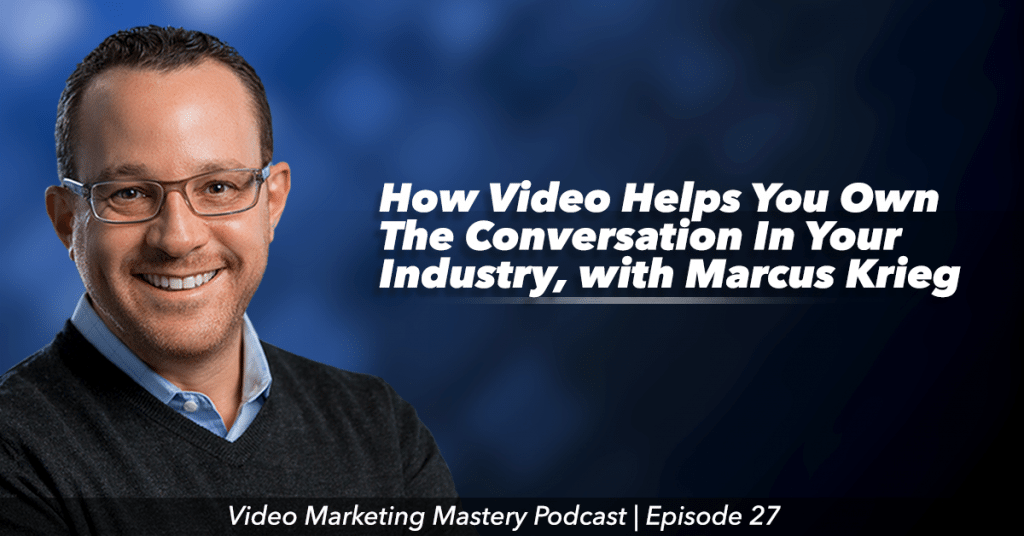 Are you the person that everyone in your circle turns to for answers? Are you ready to be a leader and own the conversation in your industry? If so, video is one of the best places to start!
You already know that video increases your exposure and helps you engage with your audience, but how should you approach a thought leadership strategy if your niche is already crowded with great video content?
Conversely, what should your strategy look like if competition is scarce?
That's what our Director of Strategy, Marcus Krieg, and I will be discussing in this episode.
Whether you're embarking on new territory or competing with well-established experts, we'll show you how to use video to become a leading authority in your industry.
Tune in to this episode of Video Marketing Mastery to find out more!
If you like the show, please leave us an honest rating and review on iTunes. You'd really be helping me out!
NOTE: You can also listen to the episode here, or download the episode to your device (right click and save).
In This Episode, You'll Learn:
News Update: Snapchat is working on a

new Google Glass-style wearable

News Update: Google is testing the use of

YouTube Ads in Google Search results

— find out what it could mean for marketers

How WireBuzz generated 6.3 million video views in one year by creating helpful videos for newly diagnosed breast cancer patients

How to become an authority in your industry by answering your audience's questions

Why we recommend using questions, not keywords, when choosing video topics for YouTube

How to evaluate the competitive landscape in your niche to guide topic selection and determine your base level of quality

How to use long-tail questions when entering a crowded market

Strategies for discovering your audience's questions

Why you should ask your audience questions directly

What to do if you don't have the answers to the questions you're receiving

How to amplify the effectiveness of your video by borrowing authority from guest experts

The importance of cutting out the fluff and what to do if your video is still too long

How to use your personal strengths to compete in search
Links & Resources
Thanks for Listening!
Thanks so much for listening to the show! Don't forget to subscribe on iTunes to get automatic updates when new episodes are available.
If you enjoyed the show, please share it using the social media buttons you see on the left.
Also, it would mean a lot to me if you would leave an honest rating and review on iTunes. Ratings and reviews not only help me serve you better, but they make a huge difference in the show's ranking on iTunes.
If you have any questions you'd like featured on the show, or if you would like to suggest an expert (yourself included!), please let us know HERE.