Who Should Lead the Sales Process: Marketing or Sales? (Ep. 71)
by TODD HARTLEY, on Mar 28, 2017 9:53:00 PM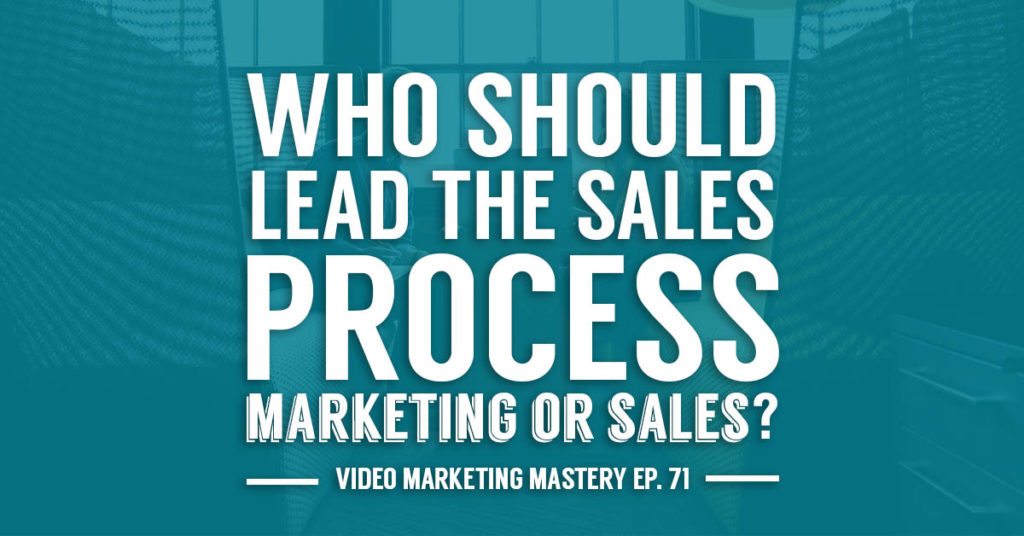 The internet has rapidly changed the way companies do business.
And if you think you're immune to the colossal shifts that have occurred in the last decade, then you're setting yourself up for an abrupt awakening.
Gone are the days when your marketing and sale teams could work in silos. Buyers prefer a self-service experience, meaning that they'd rather educate themselves about your products or services, without the help of a sales rep.
That shift means your prospects are on their own for 70% of the sales process, so you need high-quality, helpful content to guide them through their journey.
Which is where marketing comes in.
So if your marketing team is now responsible for more than half of the sales process, who should be leading — marketing or sales?
In this week's episode, I've asked Marcus Krieg to join me in tackling this important question. So if you're unsure about which team should lead the way, then you definitely won't want to miss our conversation!
Get the episode on iTunes: http://apple.co/2nw5HXK
If you like the show, please leave us an honest rating and review on iTunes. You'd really be helping me out!
NOTE: You can also listen to the episode here, or download the episode to your device (right click and save).
In This Episode, You'll Learn:
How the internet has changed the sales process

Why you should be educating your prospects and handling objections before they ever speak with your sales rep

The number one reason why prospects are leaving your website and doing business with your competitors

How including pricing on your website can help you attract the

right

prospects

Why your marketing and sales team needs to be aligned, regardless of the type of business you have

How the roles and responsibilities of your sales and marketing teams should vary based on your business model

How the size of your target market affects your approach to sales and marketing

How to identify what types of content your marketing team should be creating to support your sales teams

Who should control the budget — marketing or sales

How content can help new salespeople generate revenue faster

What kind of content you should be prioritizing for your business

How marketers can improve lead quality before passing them along to sales
Links & Resources
Thanks for Listening!
Thanks so much for listening to the show! Don't forget to subscribe on iTunes to get automatic updates when new episodes are available.
If you enjoyed the show, please share it using the social media buttons you see on the left.
Also, it would mean a lot to me if you would leave an honest rating and review on iTunes. Ratings and reviews not only help me serve you better, but they make a huge difference in the show's ranking on iTunes.
If you have any questions you'd like featured on the show, or if you would like to suggest an expert (yourself included!), please let us know HERE.