5-Step Roadmap for Creating an Irresistible Marketing Message (Ep. 187)
by TODD HARTLEY, on Jan 23, 2019 1:43:00 AM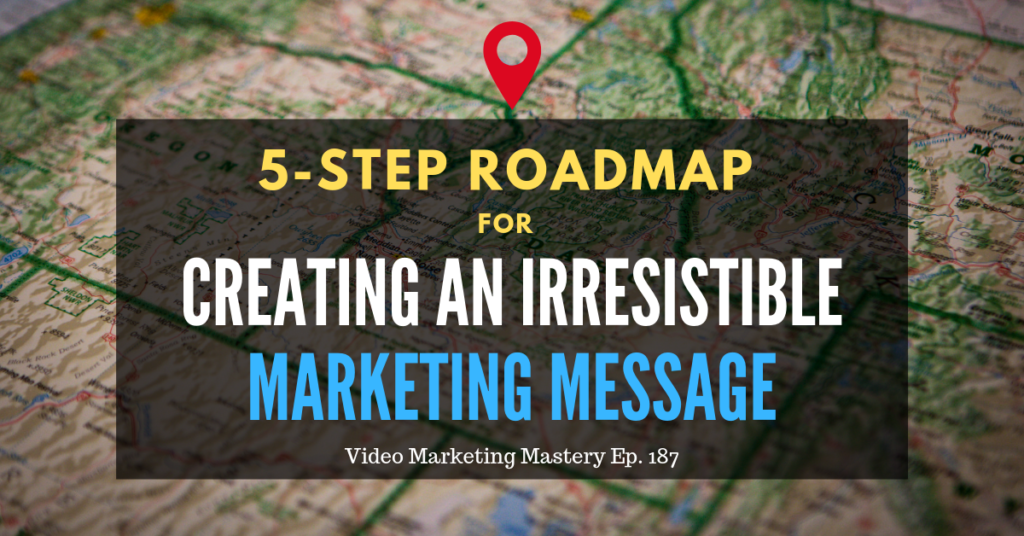 There are dozens of frameworks and methodologies you can follow to craft your marketing and sales message.
And the best part about frameworks is that they allow you to engineer success, as long as you apply them intelligently.
However, unless you're a trained marketing strategist or copywriter, it can be challenging to discern which framework works best for your business.
In fact, we found that many of our clients don't have the nuanced understanding to apply these messaging frameworks correctly…
...so we created our own.
Marcus Krieg, WireBuzz's Director of Strategy, is back on the podcast and he's going to walk you through our 5-step messaging roadmap.
By the end of the episode, you'll understand how to create a bridge between what your customers care about right now and the specific problem you solve best.
So if you want to learn how to create a bulletproof message that positions your product or services as a no-brainer purchase, then tune into this episode of Video Marketing Mastery!
If you like the show, please leave us an honest rating and review on iTunes. You'd really be helping me out!
NOTE: You can also listen to the episode here, or download the episode to your device (right click and save).
In This Episode, You'll Learn:
How to use "on-ramps" in your marketing messages to attract the right customers to your business

The importance of positioning, and how to leverage it against your competitors.

How to persuade people even if you're not a master at persuasion

The 5-step roadmap that WireBuzz uses to craft compelling marketing messages for our clients

Tactics to overcome resistance at the bottom of the funnel
Links & Resources
Gain access to our free Video ROI mini-course by signing up

here

Pitch us

a question that we can answer in a future podcast episode
Thanks for Listening!
Thanks so much for listening to the show! Don't forget to subscribe on iTunes to get automatic updates when new episodes are available.
If you enjoyed the show, please share it using the social media buttons you see on the left.
Also, it would mean a lot to me if you would leave an honest rating and review on iTunes. Ratings and reviews not only help me serve you better, but they make a huge difference in the show's ranking on iTunes.
If you have any questions you'd like featured on the show, or if you would like to suggest an expert (yourself included!), please let us know HERE.