What Marketers Can Learn from Generation Z (Ep. 90)
by TODD HARTLEY, on May 31, 2017 11:16:00 PM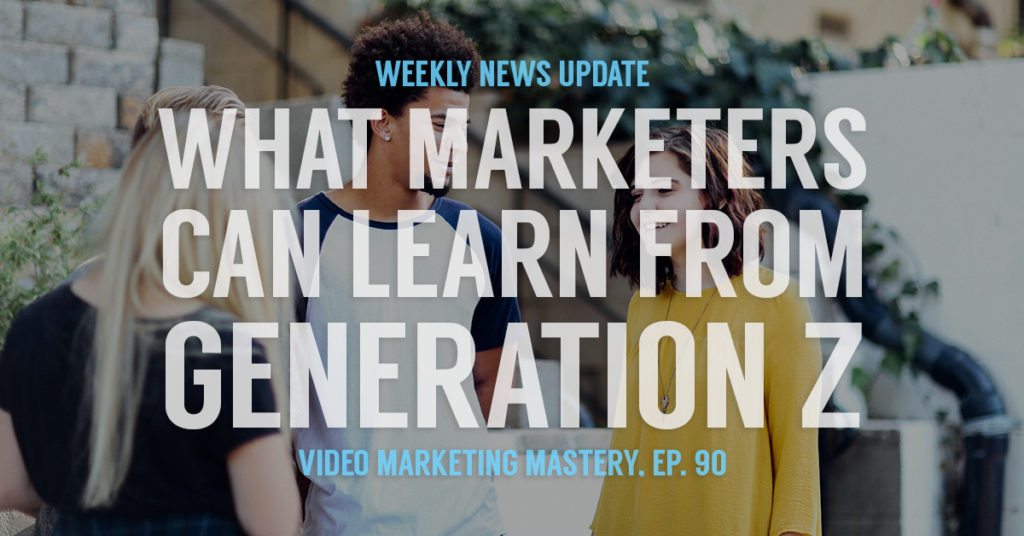 Over the last few years, Millennials have gone from an age classification to a cultural obsession. Each week, there are countless articles that both celebrate and condemn the way this group of young consumers behaves:
But while everyone is scratching their head, trying to understand what curveball Millennials are going to throw next, many are overlooking an emerging consumer segment: Generation Z.
Though they're easy to mistake for kids messing around on their parents' iPad, it's critical that marketers not only pay attention to — but learn from — their behavior.
As the first generation to be fully immersed in digital technology from birth, understanding their online engagement is key to predicting market trends of the near future.
Without a doubt, the big fish in social media and technology are closely watching the online patterns of people who were born after 2004. And if you want to be ahead of the game, then you should be too.
So tune into this week's episode of Video Marketing Mastery to learn about Gen Z, Apple, Quora, YouTube, and more!
If you like the show, please leave us an honest rating and review on iTunes. You'd really be helping me out!
NOTE: You can also listen to the episode here, or download the episode to your device (right click and save).
In This Episode, You'll Learn:
Links & Resources
Gain access to our free Video ROI mini-course by signing up

here

Have an idea for a topic you'd like me to cover or a question you'd like to ask?

Send me a pitch

If you want to automate your social posts and recycle content, I recommend

MeetEdgar
My Niece is the perfect example of what Generation Z is capable of, even at an early age. Take a look at the videos she created of Happy below!
Kristo is a big shot investor now — check out his $1,000,000 bill!
Thanks for Listening!
Thanks so much for listening to the show! Don't forget to subscribe on iTunes to get automatic updates when new episodes are available.
If you enjoyed the show, please share it using the social media buttons you see on the left.
Also, it would mean a lot to me if you would leave an honest rating and review on iTunes. Ratings and reviews not only help me serve you better, but they make a huge difference in the show's ranking on iTunes.
If you have any questions you'd like featured on the show, or if you would like to suggest an expert (yourself included!), please let us know HERE.
Videos are like meals: if you only serve your audience bite-sized video content time and time again, they'll leave hungry and unfulfilled.