How Michaela Alexis Grew Her LinkedIn Followers to Over 156,000 (Ep. 222)
by TODD HARTLEY, on Feb 11, 2020 2:58:00 AM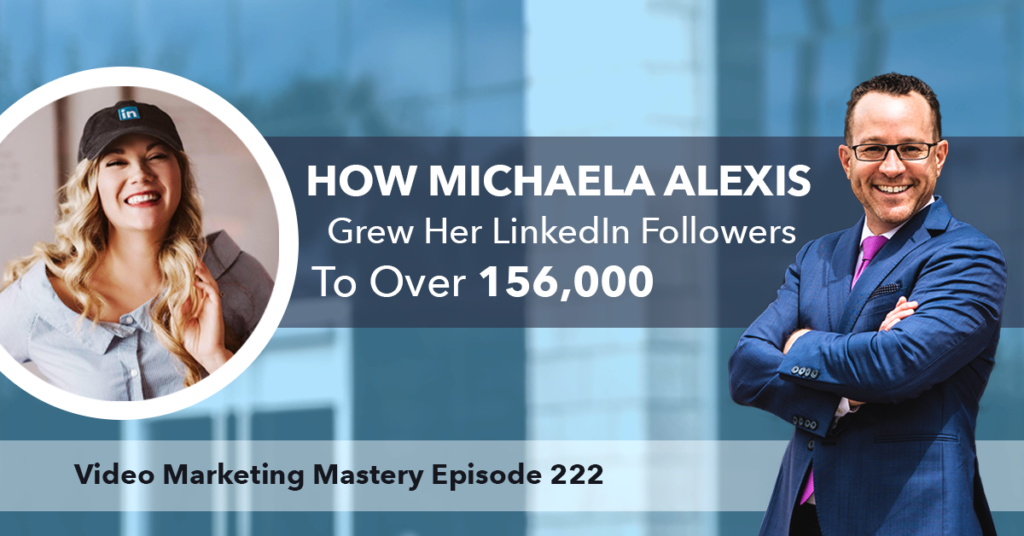 "How I Landed My Dream Job in 2 Weeks on LinkedIn"
That was the first article Michaela Alexis published on LinkedIn back in 2016.
It went viral.
Today, she's one of North America's most in-demand speakers on LinkedIn and has over 156,000 LinkedIn followers.
She's been growing her personal brand for the past few years, but now she's showing companies how to use LinkedIn to generate new business. Because if you can capture prospect attention and develop trust on LinkedIn, you can transition them into your sales process.
In this fast-and-fun episode, Michaela reveals:
Her unique formula for writing content on LinkedIn

The #1 mistake she sees content creators make

Why you shouldn't create a long-term editorial calendar

The difference between a LinkedIn Page and LinkedIn Profile (and how to use each one effectively to meet your business goals)

And plenty of other value-bombs that are helping her and her clients succeed on LinkedIn.
So if you want to discover how to use LinkedIn for Business in 2020, tune in to this episode of Video Marketing Mastery!
If you like the show, please leave us an honest rating and review on iTunes. You'd really be helping me out!
NOTE: You can also listen to the episode here, or download the episode to your device (right click and save).
In This Episode, You'll Learn:
The difference between a LinkedIn Page & LinkedIn profile and how Michaela uses them differently to achieve her business goals

Why Michaela is opposed to creating a long-term editorial calendar

The biggest mistake people make when creating content

Her 3-step formula for content marketing success on LinkedIn
Links & Resources
Thanks for Listening!
Thanks so much for listening to the show! Don't forget to subscribe on iTunes to get automatic updates when new episodes are available.
If you enjoyed the show, please share it using the social media buttons you see on the left.
Also, it would mean a lot to me if you would leave an honest rating and review on iTunes. Ratings and reviews not only help me serve you better, but they make a huge difference in the show's ranking on iTunes.
If you have any questions you'd like featured on the show, or if you would like to suggest an expert (yourself included!), please let us know HERE.