Lessons Learned From Launching a Weekly Video Series, With Mark Traphagen (Ep. 4)
by TODD HARTLEY, on Jan 1, 2016 9:40:00 AM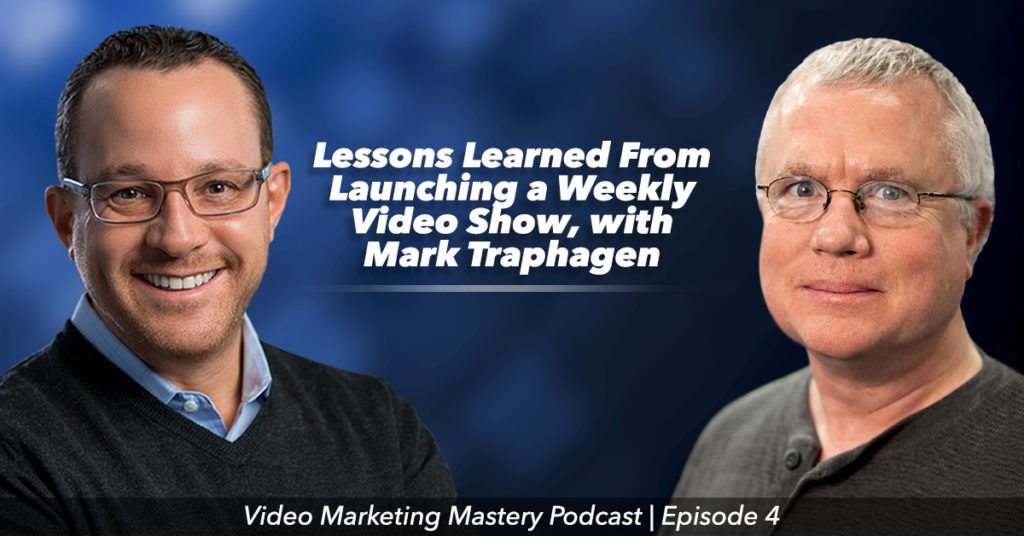 Let's be honest.
Launching a video series is hard.
You and your team need to possess a variety of skills -- researching, scripting, speaking, videography, editing, and of course, marketing.
Now while many of those skills can (and should) be outsourced to professionals, you still need to find your unique voice and style, as well as make sure you're creating the right kind of content for your customers.
Thankfully, Mark Traphagen is on the podcast to share what he's learned about launching a successful video series, called "Here's Why," a weekly show about content marketing and SEO.
If you're at all interested in starting your own video series, you don't want to miss this fascinating episode of Video Marketing Mastery.
If you like the show, please subscribe on iTunes and leave us an honest rating and review. You'd really be helping me out!
NOTE: You can also listen to the episode here, or download the episode to your device.
In This Episode, You'll Learn:
The importance of being yourself

Why video quality is important for your brand

How long it takes to see results

and most importantly, how the show has helped Mark and Eric grow their business
[clickToTweet tweet="PODCAST: Lessons Learned from Launching a Weekly Video Series w/ @MarkTraphagen " quote="Lessons Learned from Launching a Weekly Video Series w/ @MarkTraphagen "]
Links & Resources
Thanks for Listening!
Thanks so much for listening to the show! Don't forget to subscribe on iTunes to get automatic updates when new episodes are available.
If you enjoyed the show, please share it using the social media buttons you see on the left.
Also, it would mean a lot to me if you would leave an honest rating and review on iTunes. Ratings and reviews not only help me serve you better, but they make a huge difference in the show's ranking on iTunes.
If you have any questions you'd like featured on the show, or if you would like to suggest an expert (yourself included!), please let us know HERE.