Introducing Video Marketing Mastery, With Todd Hartley (Ep. 1)
by TODD HARTLEY, on Jan 27, 2016 11:03:00 PM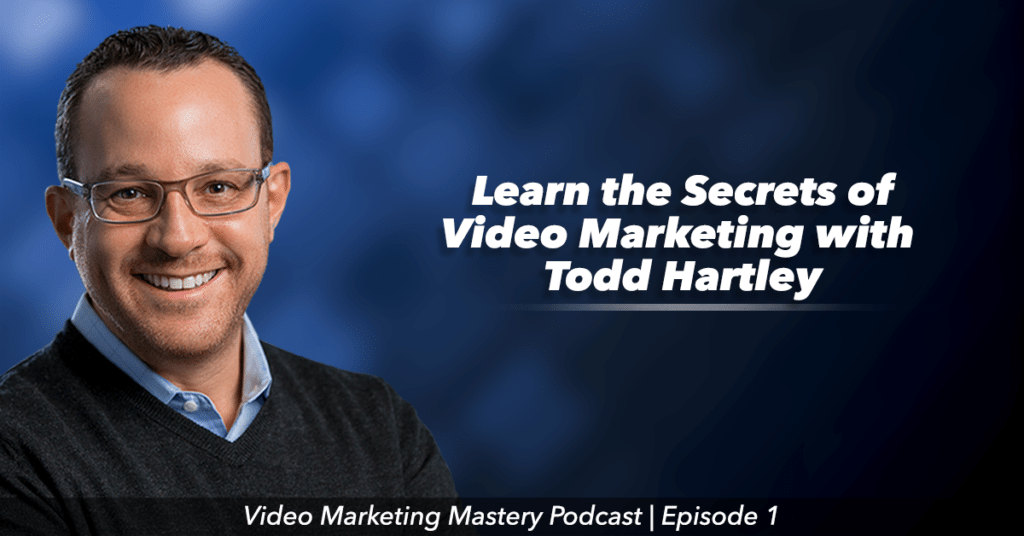 It's finally here! The first episode of Video Marketing Mastery. I'm your host, Todd Hartley.
You can download the podcast to your computer or listen to it here on the blog. Click here to get it on iTunes.
Since this is our first session together, I spend a few minutes introducing myself and how I got started with video marketing. You'll also find out what to expect from this show in the future.
In upcoming episodes, I'll be interviewing video marketing experts, as well marketers who've found success using video.
If you like the show, please subscribe on iTunes and leave us an honest rating and review. You'd really be helping me out!
In This Episode, You'll Learn:
About Todd's background as an investigative reporter and radio talk show host
The fascinating story behind Todd's transition from radio to running digital marketing for 7 of the largest nationally-syndicated talk shows
How Todd created the first video medical encyclopedia on the internet
How a family illness led Todd to strike out on his own and found WireBuzz
Why most digital agencies are scared to death of video
and why video marketers are different from production houses and videographers
Check out WireBuzz's new #podcast: Video Marketing Mastery
Links & Resources Mentioned On The Show
Thanks for Listening!
Thanks so much for listening to the show! Don't forget to subscribe on iTunes to get automatic updates when new episodes are available.
If you enjoyed the show, please share it using the social media buttons you see on the left.
Also, it would mean a lot to me if you would leave an honest rating and review on iTunes. Ratings and reviews not only help me serve you better, but they make a huge difference in the show's ranking on iTunes.
If you have any questions you'd like featured on the show, or if you would like to suggest an expert (yourself included!), please let us know HERE.