How To Use Questions To Sell Faster (Ep. 360)
by TODD HARTLEY, on Jan 21, 2021 4:15:32 PM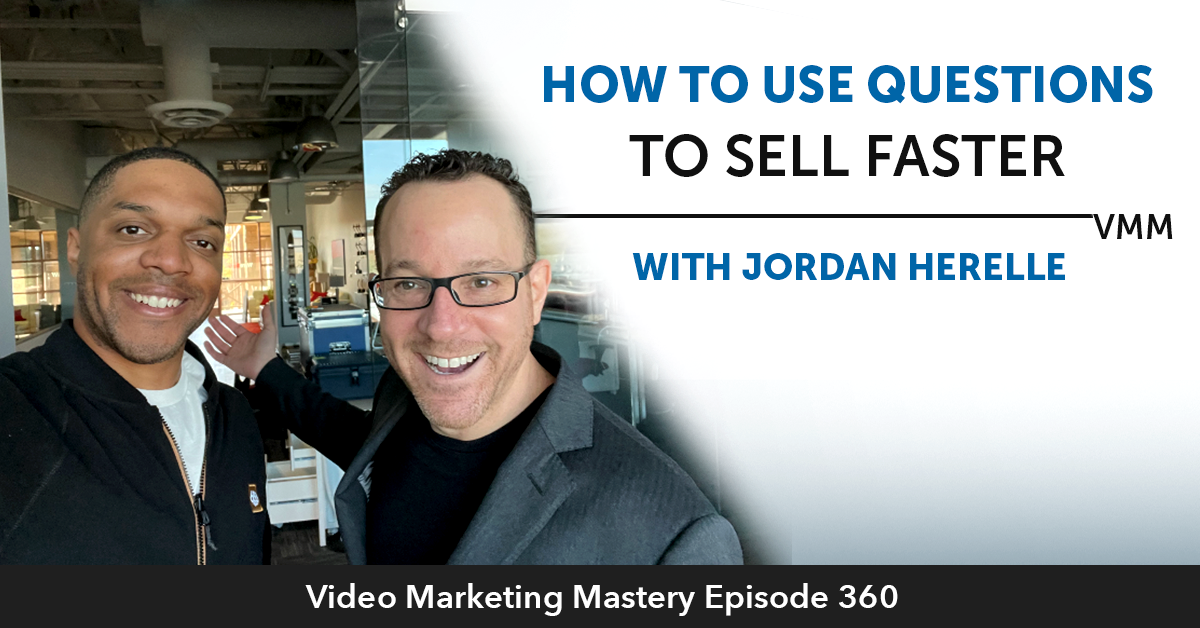 Sometimes a sale comes easy, but let's be realistic - it's not very common. And if a prospect doesn't have an emotional connection to your solution, they will never buy from you.
So, if you want to close more deals, you have to connect with your customers' pain and goals on an emotional level in order to sell to them the right way.
Sometimes people just don't know what they want. When I'm talking to a prospect I ask them what problem they are trying to solve. When I pick up on their pain points, I can easily identify a solution.
There are 4 main questions you need to ask to find your prospects' pain point:
What are they struggling with?
What are their goals for the year?
Who are their different persona groups?
Where are their leads falling out in their sales process?
Think of it this way: Be your customer's therapist. Discover who they are, what they are trying to accomplish, and you will become the trusted advisor that will totally UP THEIR GAME!
In this episode of Video Marketing Mastery, I talk to Senior Digital Strategist Jordan Herelle about the WireBuzz sales process and what we call the Discovery Phase. In this episode you'll learn how to help your customer by asking the right questions, how to do research for that meeting, and how to optimize the process of what they're selling.
Never go straight in for the hard sell or you will immediately lose trust. If you're not asking your customers questions about their pain and frustrations right off the bat, this episode is for you!
---
If you like the show, please leave us an honest rating and review on iTunes. You'd really be helping me out!
NOTE: You can also listen to the episode here, or download the episode to your device (right click and save).
In This Episode, You'll Learn:
How to emotionally connect with your prospect
What questions to ask to make it easier for you to sell
How to research customers websites to prepare yourself for a meeting
Ways to be of service to your customers
How to optimize what your customer is selling
---
Links & Resources
Visit Jordan's

landing page

to learn more about his sales process
Check out the WireBuzz

remote sales page

to see how we're using video
Follow me on

LinkedIn

and let me know you heard the podcast!
Thanks for Listening!
Thanks so much for listening to the show! Don't forget to subscribe on iTunes to get automatic updates when new episodes are available.
If you enjoyed the show, please share it using the social media buttons you see on the left.
Also, it would mean a lot to me if you would leave an honest rating and review on iTunes. Ratings and reviews not only help me serve you better, but they make a huge difference in the show's ranking on iTunes.
If you have any questions you'd like featured on the show, or if you would like to suggest an expert (yourself included!), please let us know HERE.