How to SEO Your Videos Like a Boss, with Mark Traphagen (Ep. 7)
by TODD HARTLEY, on Feb 18, 2016 9:51:00 AM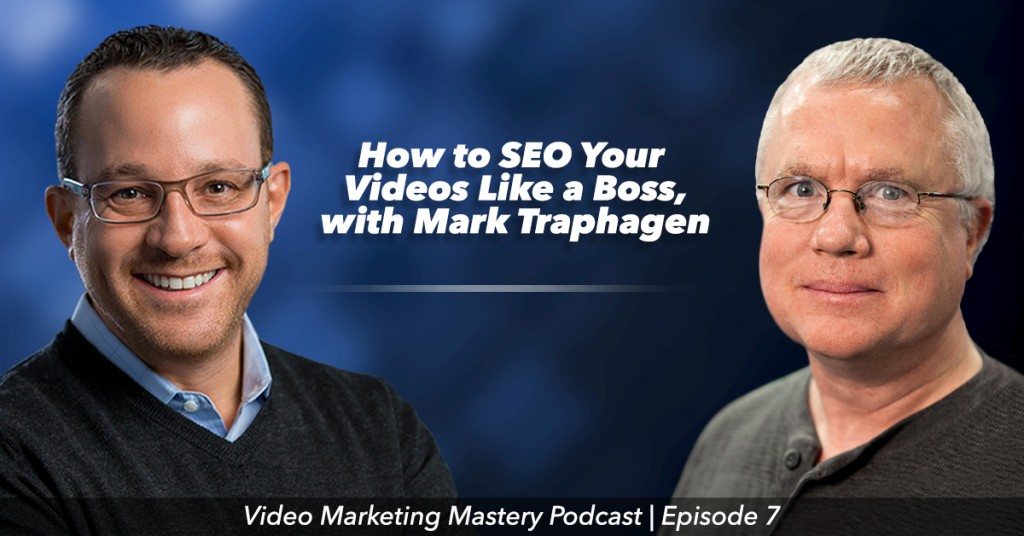 Want to dramatically increase the lifetime value of your videos?
Of course you do!
That's why in this episode, I interview SEO guru Mark Traphagen. He shares tips and techniques you should use to get your videos to rank in search results.
If you apply what you learn in this episode, the vast majority of your video's views will come from search engines in the months (or years) after you stop promoting new videos.
Like the show? Please subscribe on iTunes and leave me an honest rating and review. You'd really be helping me out!
NOTE: You can also listen to the episode here, or download the episode to your device.
In This Episode, You'll Learn:
[caption id="attachment_2887" align="alignright" width="300"] Mark and Todd hanging at Fenway Park[/caption]

Why the text you place around your video (headline, description, transcripts, etc.) is still SUPER important for getting your content ranked in search results.

Why cutting corners on optimization guarantees your videos won't get the rankings they deserve.
Why you should choose video titles that include the specific questions people are asking.
How Google is basically a supply & demand machine. To get found, supply the answers your target audience is demanding.
How and when social signals factor into your video's rankings, if at all.
Why popular channels get extra love from YouTube.
Why advertising your YouTube videos (strategically) can help those videos rank better organically by boosting engagement metrics.
Why Mark's biggest success metric is "view time' and how he uses it to track improvements in their video quality.
Links & Resources
Thanks for Listening!
Thanks so much for listening to the show! Don't forget to subscribe on iTunes to get automatic updates when new episodes are available.
If you enjoyed the show, please share it using the social media buttons you see on the left.
Also, it would mean a lot to me if you would leave an honest rating and review on iTunes. Ratings and reviews not only help me serve you better, but they make a huge difference in the show's ranking on iTunes.
If you have any questions you'd like featured on the show, or if you would like to suggest an expert (yourself included!), please let us know HERE.