How to Sell Faster with Video (Ep. 175)
by TODD HARTLEY, on Sep 24, 2018 1:15:00 AM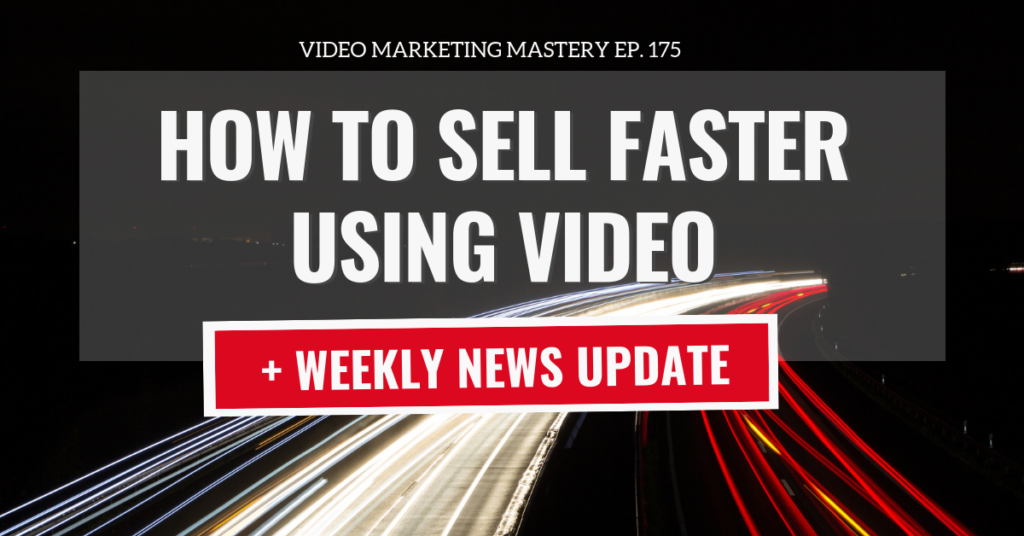 Selling faster changes the dynamics of your entire business.
Your staff, colleagues, and boss ALL look at you differently when you start helping them sell faster.
Before you know it, you become indispensable because you understand how to turbocharge revenue.
So what's the best way can you use video to persuasively transfer the information about your product or service from your head into your prospects head so they buy at faster rates?
Well, you should be using video on your customer journey pages!
Let me explain.
The content at the top of a customer journey page belongs to the awareness stage. This is the stage buyers realize they have a problem and they're searching for more information about that problem.
Beyond having a headline, subheading, and body copy, you can add an overview video that quickly explains what problem you solve, how you solve it, and why you do it better than anyone else.
The content in the middle of the page belongs to the consideration phase. This is where the buyer defines their problem and researches different options to solve it.
In this phase, you can include content that exposes the limitations of your competitor's solutions and explains why your solution is the best. But you can take it to the next level by adding a testimonial video that tells a story about how your product or service helped your customer experience the transformation they were looking for.
The content at the bottom of the page belongs to the decision phase. In this phase, the buyer generally has a few last minute concerns or objections before finally choosing a solution.
This is a great opportunity to add an FAQ section and a tutorial video that overcomes any late stage objections to the sale.
Make sense?
They're several ways you can further optimize this experience, like adding retargeting campaigns and syncing your CRM with your videos so your sales team can prioritize hot leads over cold ones. So, if you'd like to get the full scoop on how to sell faster with video, then tune into this episode of Video Marketing Mastery!
If you like the show, please leave us an honest rating and review on iTunes. You'd really be helping me out!
NOTE: You can also listen to the episode here, or download the episode to your device (right click and save).
In This Episode, You'll Learn:
How your business can capitalize on

Verizon's 5G home internet service

How to sell products and services faster (medical device example)

How to infuse awareness, consideration, and decision content into your landing pages
Links & Resources
Thanks for Listening!
Thanks so much for listening to the show! Don't forget to subscribe on iTunes to get automatic updates when new episodes are available.
If you enjoyed the show, please share it using the social media buttons you see on the left.
Also, it would mean a lot to me if you would leave an honest rating and review on iTunes. Ratings and reviews not only help me serve you better, but they make a huge difference in the show's ranking on iTunes.
If you have any questions you'd like featured on the show, or if you would like to suggest an expert (yourself included!), please let us know HERE.