How to Optimize Your Video Ads for Different Platforms, ft. Akvile DeFaZio (Ep. 177)
by TODD HARTLEY, on Oct 8, 2018 1:20:00 AM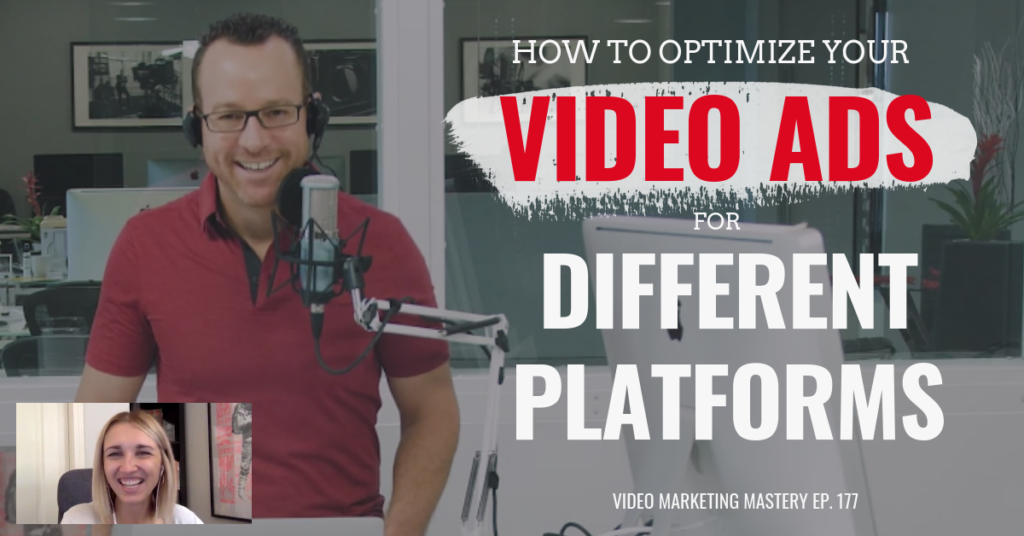 The power of video ads are undeniable and smart businesses are using them to convince and convert customers at faster rates.
But a common mistake that businesses make is using the same ad on multiple channels, without editing the creative to fit natively within the platform.
Facebook video ads should be different than LinkedIn video ads, which should be different from Twitter video ads, which should be different from YouTube video ads.
You feel me?
Oh, and you always want to test 2-3 different versions of the ad to see which one gets the best result because a message that resonates with one person might not resonate with another.
To cover this topic in greater depth, I've invited Akvile DeFaZio to the show. She's the founder of Akvertise, a social media advertising agency that helps e-commerce sites, mobile app companies, and B2B and B2C companies achieve a wide variety of goals with paid advertising.
So if you're interested in learning how to optimize your video ads across different platforms then you don't want to miss this episode of Video Marketing Mastery!
If you like the show, please leave us an honest rating and review on iTunes. You'd really be helping me out!
NOTE: You can also listen to the episode here, or download the episode to your device (right click and save).
In This Episode, You'll Learn:
How video ads differ depending on the platform

What is the optimal length for a social media video ad on Facebook vs. Instagram?

How to hook people within the first 10 seconds of your video ad so they keep watching

Why it's important to test 2-3 ad variations at a time

The recommended tools for creating and editing video ads on a low budget (and for free)

How to determine the best length for your video ad

Tips for event marketers who want to generate more leads at conferences
Links & Resources
Thanks for Listening!
Thanks so much for listening to the show! Don't forget to subscribe on iTunes to get automatic updates when new episodes are available.
If you enjoyed the show, please share it using the social media buttons you see on the left.
Also, it would mean a lot to me if you would leave an honest rating and review on iTunes. Ratings and reviews not only help me serve you better, but they make a huge difference in the show's ranking on iTunes.
If you have any questions you'd like featured on the show, or if you would like to suggest an expert (yourself included!), please let us know HERE.