How To Create Momentum That Drives Prospects To Buy Ep.272
by TODD HARTLEY, on Oct 8, 2020 3:02:19 PM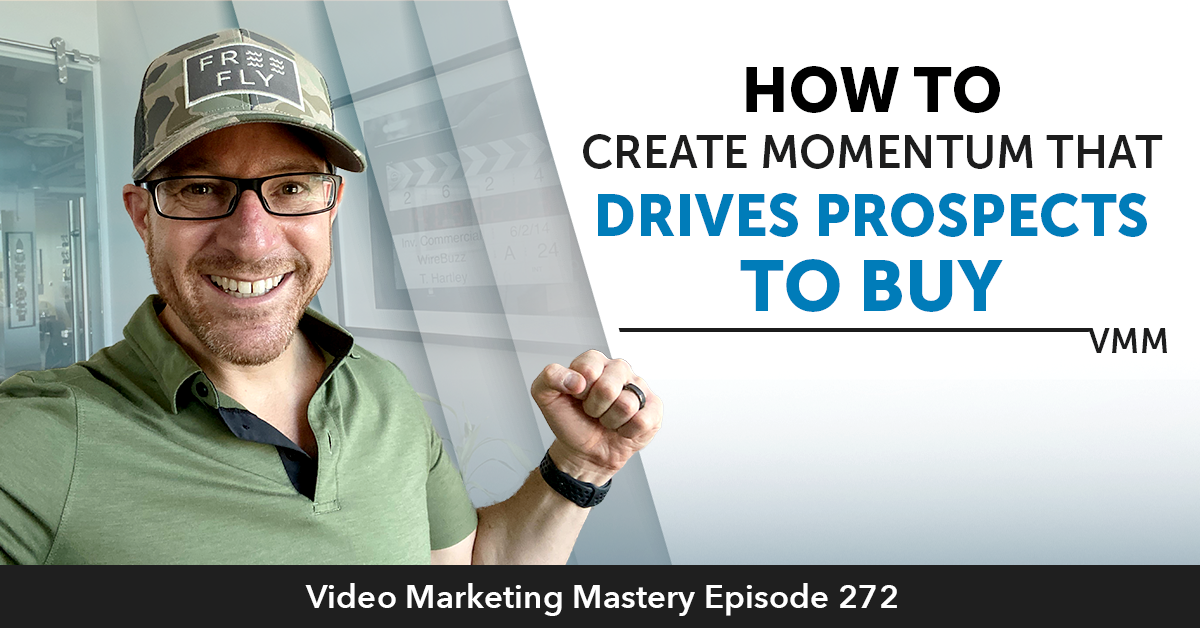 It doesn't matter what you call the page you are sending lead traffic to. There are a lot of names in the industry. People call it a Funnel Page, a Landing Page, a Squeeze Page, and I typically call it a Journey Page.
If you are TRULY committed to getting the best sales results, your page isn't one size fits all. The best Journey Pages are designed for a very specific type of prospect persona. And when that specific type of prospect comes to their Journey Page, it's vital that the story on the page aligns with the story that's already playing out inside their head.
So instead of starting the page with, "Look at how great our product or service is," the top of the page should align with the story that's going on inside their brain when they arrive. To move the buyer through the decision-making process at faster rates, we developed our WireBuzz Momentum Method which has five stages:
What does this audience care about TODAY?
What is the real problem you solve?
Why are the competitor options inferior?
What's the best solution? (YOURS!)
What lingering questions and doubts need to be knocked down for them to act?
In this episode of Video Marketing Mastery I'm going to break down the art of persuasion, the WireBuzz way. Make sure to listen to the rest of this week's episodes for supporting information. I've started dropping knowledge bombs for you every day!
And if you're trying to figure out how to sell remotely in this new world, we created a landing page just for you of teaching some of these secrets on video. Link in the resources below.
---
If you like the show, please leave us an honest rating and review on iTunes. You'd really be helping me out!
NOTE: You can also listen to the episode here, or download the episode to your device (right click and save).
In This Episode, You'll Learn:
How to get customers to buy at faster and faster rates

Why your landing pages need to align with what your customer is thinking

When to bring up your competitors and how your solution is better

How to sell to access restricted prospects without a sales rep

Why most buyers make their own decisions before talking to you
---
Links & Resources
Check out the WireBuzz remote

sales page

to see how we're using video

Follow me on

LinkedIn

and let me know you heard the podcast!

Get our Free Video Marketing ROI course

here
Thanks for Listening!
Thanks so much for listening to the show! Don't forget to subscribe on iTunes to get automatic updates when new episodes are available.
If you enjoyed the show, please share it using the social media buttons you see on the left.
Also, it would mean a lot to me if you would leave an honest rating and review on iTunes. Ratings and reviews not only help me serve you better, but they make a huge difference in the show's ranking on iTunes.
If you have any questions you'd like featured on the show, or if you would like to suggest an expert (yourself included!), please let us know HERE.