How to Maintain Control of the Sales Process Using Video (Ep. 129)
by TODD HARTLEY, on Nov 21, 2017 7:12:00 AM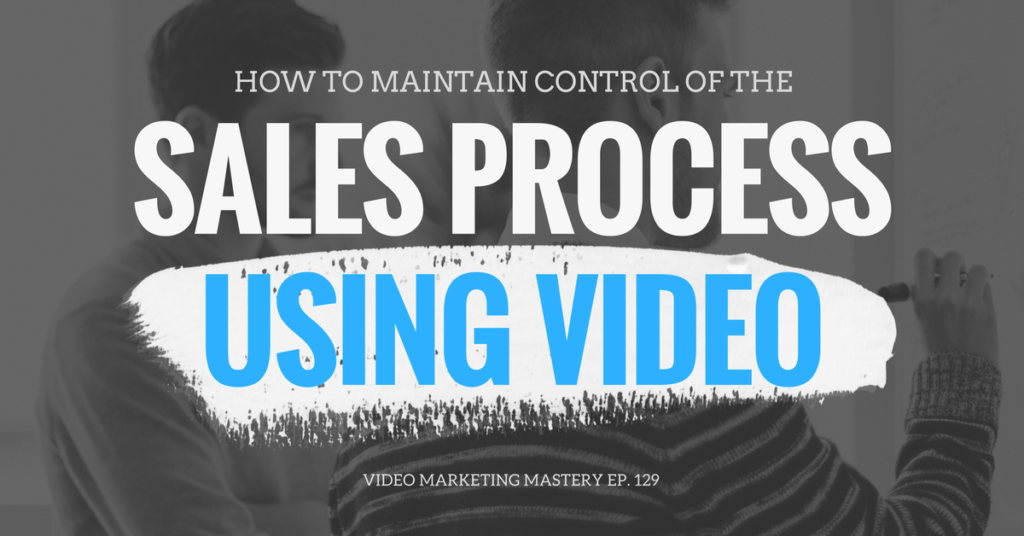 Imagine if your prospect understood the value of your solution as well as you did. It would make purchasing your product or service a no-brainer, right?
But how do you package that value together and deliver it in a way that's educational, engaging and transformative enough for someone to buy?
Here at WireBuzz, we've been helping our clients create selling sequences that path prospects all the way through the buyer's journey, from awareness to purchase.
And it always starts with context ...because context is king.
Great marketers (and copywriters) understand context better than anyone. They can step into their prospect's shoes and join the conversation that's already happening in their head.
From there, your content just needs to align with your customer's journey so they can glide through the buyer's journey quickly — like a slip 'n slide.
This is how smart marketers control the sales process and predict ROI. And when you add in video, you get even better results.
So if you're excited to learn more about creating an on-demand sales experience that your customers actually enjoy and end with them wanting to buy, then you're going to love this episode of Video Marketing Mastery.
If you like the show, please leave us an honest rating and review on iTunes. You'd really be helping me out!
NOTE: You can also listen to the episode here, or download the episode to your device (right click and save).
In This Episode, You'll Learn:
Links & Resources
Gain access to our free Video ROI mini-course by signing up

here

Pitch us

a question that we can answer in a future podcast episode
Thanks for Listening!
Thanks so much for listening to the show! Don't forget to subscribe on iTunes to get automatic updates when new episodes are available.
If you enjoyed the show, please share it using the social media buttons you see on the left.
Also, it would mean a lot to me if you would leave an honest rating and review on iTunes. Ratings and reviews not only help me serve you better, but they make a huge difference in the show's ranking on iTunes.
If you have any questions you'd like featured on the show, or if you would like to suggest an expert (yourself included!), please let us know HERE.