How Long Does It Take To Make a Video? (Ep. 114)
by TODD HARTLEY, on Aug 24, 2017 1:49:00 AM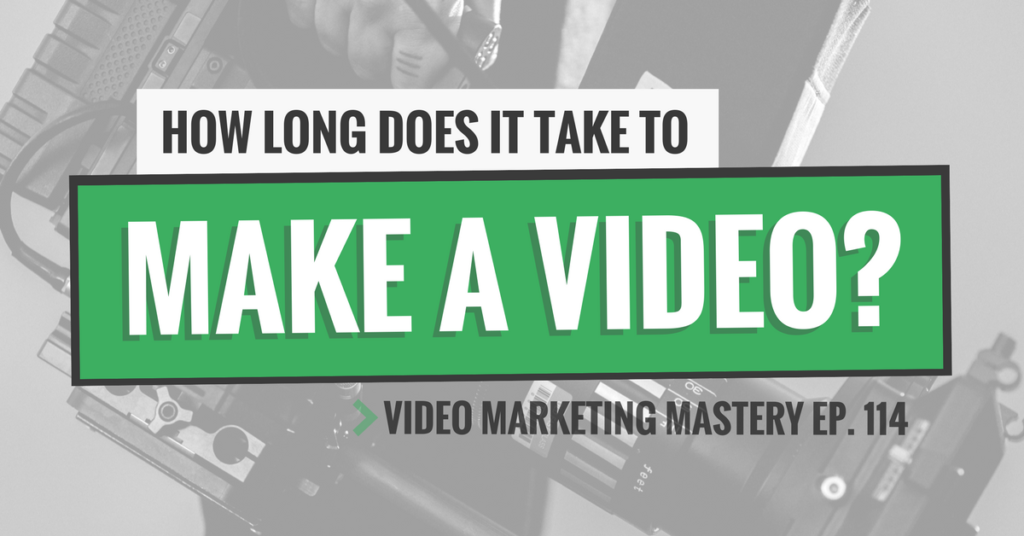 If you want to get married, you can run down to the courthouse and tie the knot with your lover in an hour.
OR you can spend 6 months pre-planning the perfect destination wedding in your favorite tropical paradise.
The point being, not all weddings are created equal.
The same goes for creating a professionally produced video — some are more complex than others and require significantly more time and attention.
In some cases, your video might require multiple interviews, with different people, in different locations. Other videos may call for animation, b-roll and professional voice over.
Some video shoots can be finished in a day, but others need three or more days.
So how do you know what the right timeline is for your video?
The WireBuzz team creates over 1,000 videos a year, so we've learned a thing or two about how to make the right video the first time.
When you budget enough time for each stage of the video creation process (pre-production, production, and post-production), then you'll come away with a video asset that is less expensive and something that your organization can be proud of.
So if you want a clear understanding of how long it will take to make a video, then hit that play button.


If you like the show, please leave us an honest rating and review on iTunes. You'd really be helping me out!
NOTE: You can also listen to the episode here, or download the episode to your device (right click and save).
In This Episode, You'll Learn:
Links & Resources
Todd crushing the golf ball
Gain access to our free Video ROI mini-course by signing up

here

Tweet me

@TheToddHartley

if you're a new follower and want to receive a personalized video from yours truly

Pitch us

a question that we can answer in a future podcast episode
Thanks for Listening!
Thanks so much for listening to the show! Don't forget to subscribe on iTunes to get automatic updates when new episodes are available.
If you enjoyed the show, please share it using the social media buttons you see on the left.
Also, it would mean a lot to me if you would leave an honest rating and review on iTunes. Ratings and reviews not only help me serve you better, but they make a huge difference in the show's ranking on iTunes.
If you have any questions you'd like featured on the show, or if you would like to suggest an expert (yourself included!), please let us know HERE.