How Challenger Brands Create Advantages Over Their Market Leader (Ep. 269)
by TODD HARTLEY, on Oct 1, 2020 12:43:04 PM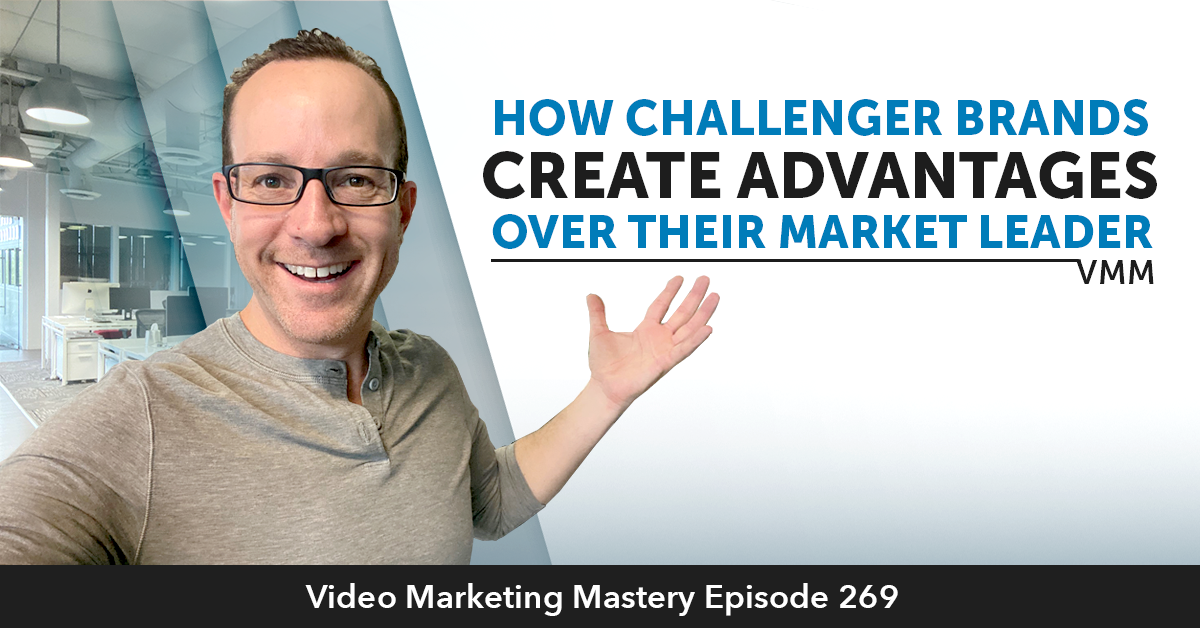 Big brands have a lot of money and they might beat you in ad spend. But just how good is their marketing?
You might not be the #1 brand in your industry, but you can always strive to become a challenger brand.
A challenger brand is defined, primarily, by a mindset – it has business ambitions bigger than its conventional resources, and is prepared to do something bold, usually against the existing conventions or codes of the category, to break through (The Challenger Project).
Challenger brands are not category leaders and they have less resources than their competitors. What sets them apart is their WAY OF THINKING and REFUSING TO GIVE UP despite these challenges. Because you can think your way out of any situation easier than you can spend your way out.
If you want your business to become a challenger brand you have to start with strategy and identify the leader's weakness and exploit it.
This week on Video Marketing Mastery I speak with the authors of The Voice of The Underdog, Mike Sullivan and Michael Tuggle. They give examples of how they've helped businesses become challenger brands and how it all starts with changing the way you think.
Take a note from Avis who famously said, "Avis is only number two in rental cars, so we try harder." If you're struggling with wanting to be "the best" in your industry, click play to hear about what it means to be a challenger brand.
---
If you like the show, please leave us an honest rating and review on iTunes. You'd really be helping me out!
NOTE: You can also listen to the episode here, or download the episode to your device (right click and save).
In This Episode, You'll Learn:
What a challenger brand is and how to become one

How to build a strategy that challenges your leading competitors

Why customer experience is what sets challenger brands apart

How to create a company culture that makes your brand better
---
Links & Resources
Thanks for Listening!
Thanks so much for listening to the show! Don't forget to subscribe on iTunes to get automatic updates when new episodes are available.
If you enjoyed the show, please share it using the social media buttons you see on the left.
Also, it would mean a lot to me if you would leave an honest rating and review on iTunes. Ratings and reviews not only help me serve you better, but they make a huge difference in the show's ranking on iTunes.
If you have any questions you'd like featured on the show, or if you would like to suggest an expert (yourself included!), please let us know HERE.