How Green Screens Hurt Your Overall Production Value (And What To Do Instead) (Ep. 110)
by TODD HARTLEY, on Aug 9, 2017 1:37:00 AM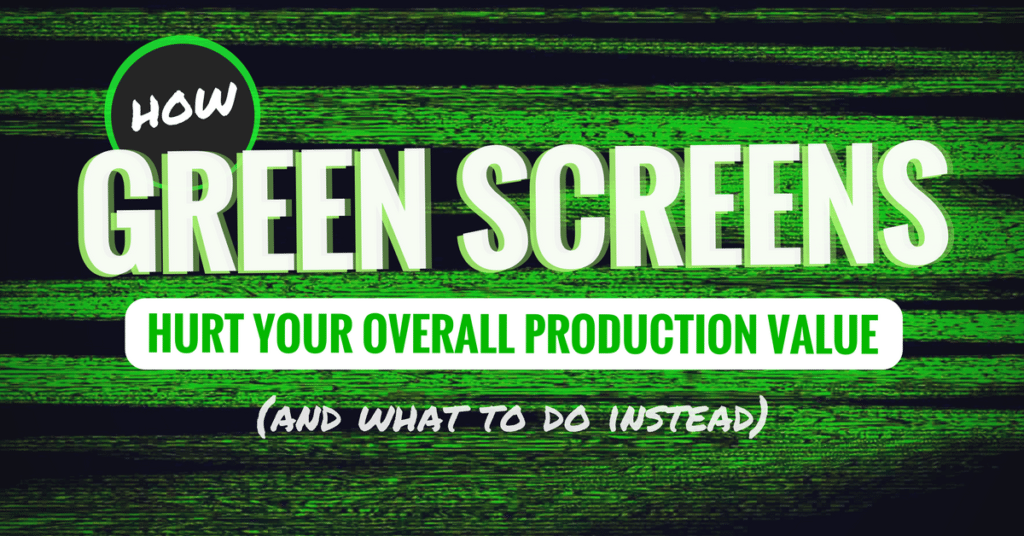 Way too often, businesses reach out to the WireBuzz team with a request that makes me cringe...
They want to create a green screen video.
But here's the thing..
Green screen videos are rarely appropriate for their business objective.
In fact, the majority of video projects we complete for our clients would perform worse if we implemented green screen technology.
There are several reasons for this.
So as you listen to today's podcast, you'll learn when to use green screen for your videos and when not to.

And as always, we'll discuss all the major news headlines that matter to video marketers.
If you like the show, please leave us an honest rating and review on iTunes. You'd really be helping me out!
NOTE: You can also listen to the episode here, or download the episode to your device (right click and save).
In This Episode, You'll Learn:
How LinkedIn plans to incentivize users who take advantage of their newly released

native video feature

.

What overstuffed Chipotle burritos have in common with video marketing

What

UCF Kicker, Donald De La Haye

, is up to since our last airplane run in.

How I helped a big box store save $40,000/month with their YouTube strategy

How companies can extend the shelf life of their products and services to keep their customers excited and engaged

Why it would've been a great idea for Snapchat CEO, Evan Spiegel,

to accept Google's $30 billion offer

How the

attention span of music listeners

has changed over the last 30 years

How to decide when to use green screen shoots and when not to

The three types of video vendors that don't offer much value to businesses and why
Links & Resources
Thanks for Listening!
Thanks so much for listening to the show! Don't forget to subscribe on iTunes to get automatic updates when new episodes are available.
If you enjoyed the show, please share it using the social media buttons you see on the left.
Also, it would mean a lot to me if you would leave an honest rating and review on iTunes. Ratings and reviews not only help me serve you better, but they make a huge difference in the show's ranking on iTunes.
If you have any questions you'd like featured on the show, or if you would like to suggest an expert (yourself included!), please let us know HERE.