The Truth Behind Facebook's Video Metrics Controversy (Ep. 43)
by TODD HARTLEY, on Oct 4, 2016 5:39:00 AM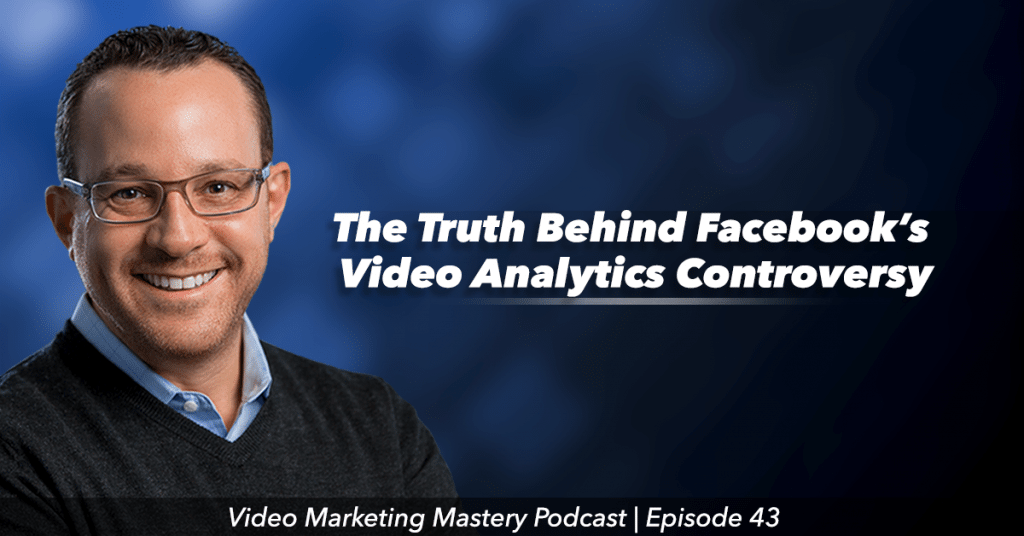 By now, you've probably heard the outrage. Lots of video marketers and advertisers are infuriated by Facebook's supposed Average Watch Time "controversy."
Quite simply, the issue revolves around whether or not Facebook counts video impressions that have a watch-time of 3 seconds or less. They've done it both ways, but of course, they can't make everyone happy.
So what's the big deal?
Excluding watch-times that are less than 3 seconds makes sense, because Facebook videos autoplay in a user's newsfeed. That's why Facebook only records a video view after 3 seconds. So it's understandable why they wouldn't include 0-3 second "views" in their analytics.
On the other hand, excluding impressions under 3 seconds also makes the Average Watch Time metric appear inflated, which makes it look like your audience is watching your videos longer than they actually were.
After some complaints from marketers and advertisers who wanted more accuracy from their Average Watch Time, Facebook added back the 0-3 second views, causing Average Watch Times to drop dramatically, hence the media firestorm.
But the truth is, the statistics are all relative, and the number of views and the average watch time don't matter all that much. Either way it's not a big deal.
So, if you want to gain better insight into what's going on with Facebook's video metrics and you'd like to learn how to really measure your video's success, you won't want to miss this episode.
Get the episode on iTunes: http://apple.co/2dLjbhE
If you like the show, please leave us an honest rating and review on iTunes. You'd really be helping me out!
NOTE: You can also listen to the episode here, or download the episode to your device (right click and save).
In This Episode, You'll Learn:
News Update: Aspen Skiing Company is continuing their video marketing efforts for a 3rd winter, and this time Mind, Body, and Spirit will be the central theme of this campaign
News Update: A poll by The Relevancy and SmartSend uncovered that email marketing campaigns generate up to 40% more revenue than those that don't
News Update: Find out why the Pentagon gave a British PR firm over half a billion dollars to run a top secret propaganda video campaign in Iraq
News Update: Eric Enge of Stone Temple Consulting was honored as Search Engine Marketer of the year
News Update: After live streaming high-interest events, Twitter is making a comeback, but will it's growth be sustainable?
News Update: Miranda Kerr was photographed wearing the the yet-to-be-announced Snapchat Spectacles
Why Facebook's video metrics scandal isn't all that scandalous

Why you won't find the the most important metrics on Facebook at all

How video helps you decrease your sales time and increase sales
Links & Resources
Our fun flight from Florida to Phoenix sharing a row with an NFL O-Lineman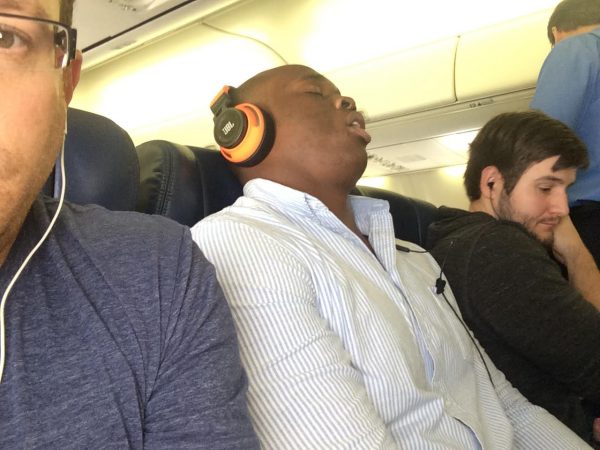 Thanks for Listening!
Thanks so much for listening to the show! Don't forget to subscribe on iTunes to get automatic updates when new episodes are available.
If you enjoyed the show, please share it using the social media buttons you see on the left.
Also, it would mean a lot to me if you would leave an honest rating and review on iTunes. Ratings and reviews not only help me serve you better, but they make a huge difference in the show's ranking on iTunes.
If you have any questions you'd like featured on the show, or if you would like to suggest an expert (yourself included!), please let us know HERE.