Ep. 86: The Importance of Facebook's Dwell Time Metric
by TODD HARTLEY, on May 17, 2017 10:45:00 PM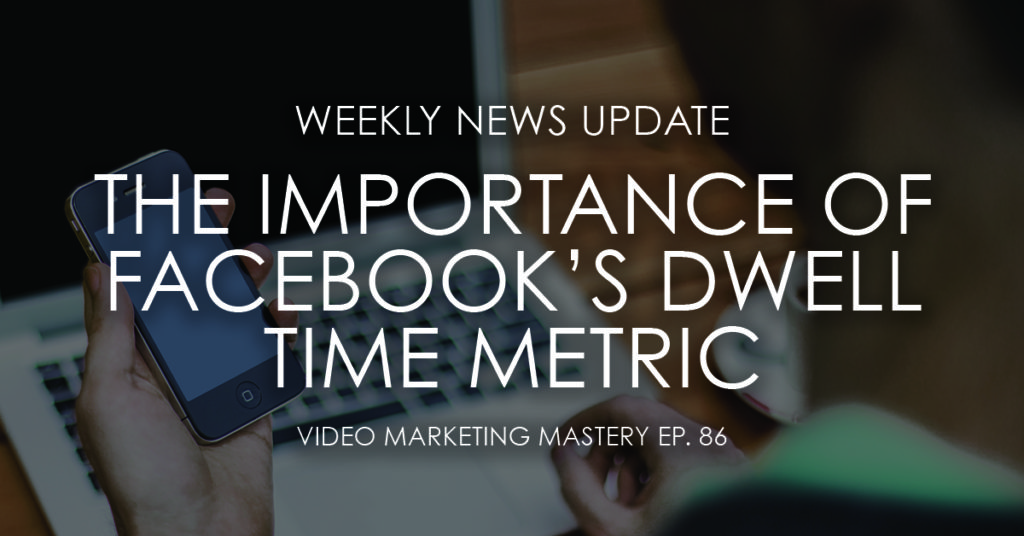 Imagine someone scrolling through Facebook's News Feed on their phone.
Between funny animal videos, news stories, and posts by friends and family, they pause on your carefully targeted ad.
Perhaps they notice the clever copy, or they resonate with your video's message. And although your Facebook ad caught their eye amongst the noise, they didn't engage.
No likes. No comments. They didn't even click-through.
In reality, that person expressed some level of interested in your product or service, but traditional metrics had now way of reflecting that. That's why Facebook created dwell time.
Dwell time accounts for the time a user lingers over your ad. This valuable information now gives marketers access to helpful projected metrics like Estimated Ad Recall Lift, Estimated Ad Recall Lift Rate, and Cost Per Estimated Ad Recall Lift.
If you're thinking about running Facebook ads, Dwell time is a metric you won't want to overlook. To learn more about this new way to measure results — plus the latest in video marketing news — then tune into this episode of Video Marketing Mastery!
If you like the show, please leave us an honest rating and review on iTunes. You'd really be helping me out!
NOTE: You can also listen to the episode here, or download the episode to your device (right click and save).
In This Episode, You'll Learn:
Links & Resources
Read Bree Bauwer's in-depth article about Facebook dwell time

here
See what's happening behind the scenes in the WireBuzz Office:
Logos can make or break a brand. Take a look at some interesting examples below:
Check out LG's great example of showing and telling below!
Thanks for Listening!
Thanks so much for listening to the show! Don't forget to subscribe on iTunes to get automatic updates when new episodes are available.
If you enjoyed the show, please share it using the social media buttons you see on the left.
Also, it would mean a lot to me if you would leave an honest rating and review on iTunes. Ratings and reviews not only help me serve you better, but they make a huge difference in the show's ranking on iTunes.
If you have any questions you'd like featured on the show, or if you would like to suggest an expert (yourself included!), please let us know HERE.