How to Create the Perfect Landing Page (Ep. 142)
by TODD HARTLEY, on Mar 21, 2018 7:53:00 AM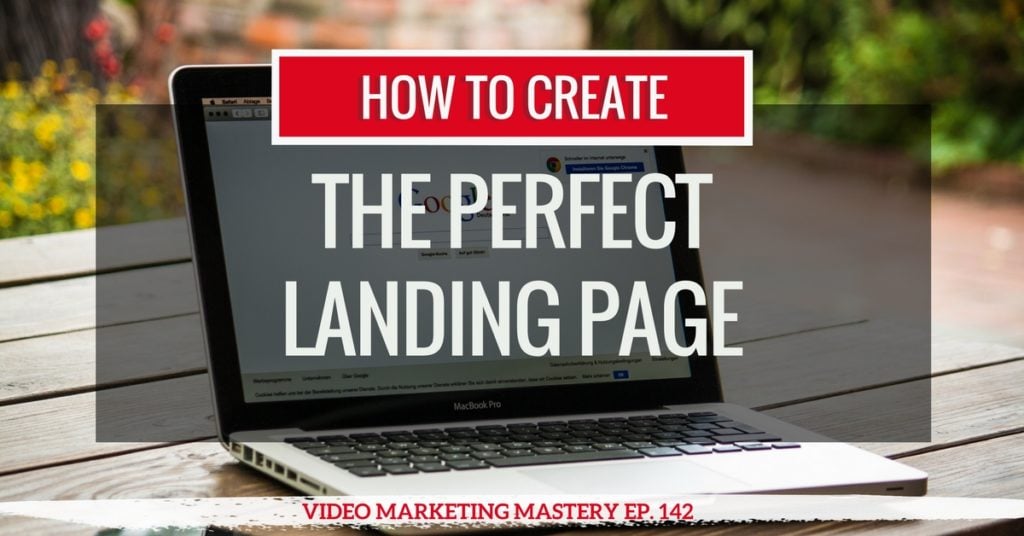 Do you know your target personas?
If not, it's likely that your marketing isn't capturing the right audience. And you know what that means? Wasted money.
If you don't define who your perfect customer is, then the conversions on your web pages and landing pages will suffer because they lack relevance to the visitor.
You've probably heard me say that video is 4x more likely to be watched. But if you don't know the demographics and psychographics of your ideal customer, then your video won't resonate with them.
For instance, if your page is for stay-at-home moms, then your content and messaging needs to speak to stay-at-home moms, right?
I know that sounds like common sense, but I'm amazed at how often I see businesses messing this up.
So in this episode, I'll dissect the anatomy of the perfect landing page and tell you step-by-step how to create pages that convert.
If you want to learn how to validate your voice and maximize the attention of your audience, tune into this episode of Video Marketing Mastery.
If you like the show, please leave us an honest rating and review on iTunes. You'd really be helping me out!
NOTE: You can also listen to the episode here, or download the episode to your device (right click and save).
In This Episode, You'll Learn:
What persona groups are and how to use them.

Why this strategy works for any business.

The biggest hack for heightened attention.

How to optimize your website and landing pages for your personas.

Why video is the ultimate education tool.

Why the same person who writes the video script should write the web page copy.

Why storytelling is more effective than sales copy on your landing page.

The anatomy of the perfect page.

Why mobile devices are your primary platform now.

Why videos are 4x more likely to be watched than a page is to be read.

How to validate your voice to your clients.

Why YouTube is

expanding its features

for people who stream live video.
Links & Resources
Gain access to our free Video ROI mini-course by signing up

here

To have me speak at your conference, check out my

speaker page

.
Pitch us

a question that we can answer in a future podcast episode
Thanks for Listening!
Thanks so much for listening to the show! Don't forget to subscribe on iTunes to get automatic updates when new episodes are available.
If you enjoyed the show, please share it using the social media buttons you see on the left.
Also, it would mean a lot to me if you would leave an honest rating and review on iTunes. Ratings and reviews not only help me serve you better, but they make a huge difference in the show's ranking on iTunes.
If you have any questions you'd like featured on the show, or if you would like to suggest an expert (yourself included!), please let us know HERE.