Choosing the Right Video Hosting Platform For Your Goals, Part 1 (Ep. 17)
by TODD HARTLEY, on Apr 17, 2016 1:41:00 AM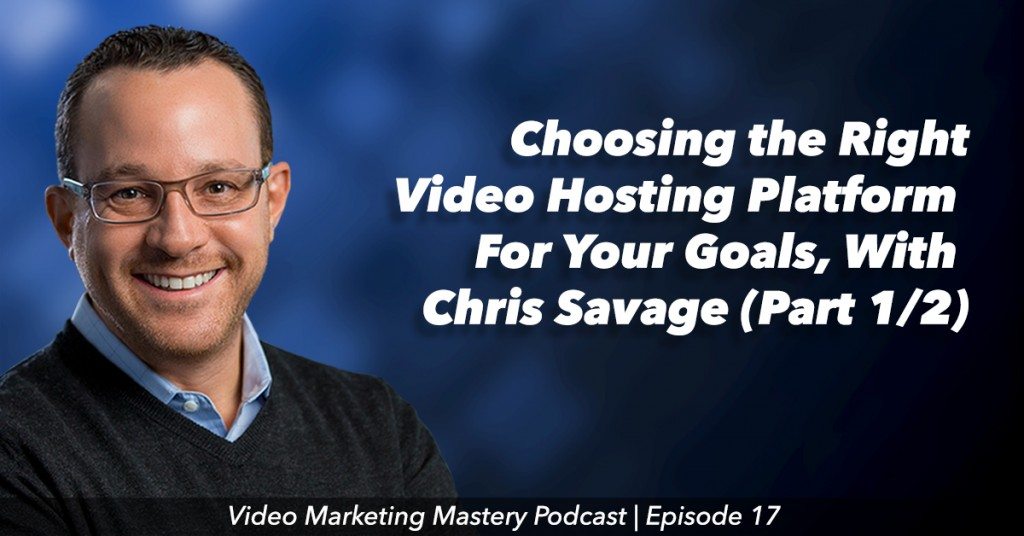 You may be surprised to discover that YouTube is not always the best place to host your videos.
YouTube has its advantages, but it's just a tool. And like we always say here at WireBuzz: you need to be using the right tool for the job.
So to help inform you about the other video hosting options available to you, we're kicking off a two-part podcast series all about choosing the right hosting provider for your goals.
In this episode, I'll be interviewing Wistia's CEO, Chris Savage, about the difference between YouTube and Wistia, his company's video player.
To keep things fair and balanced, we also discuss the situations where it makes more sense to use YouTube, in addition to some ways that both WireBuzz and Wistia are using video to increase conversion rates and close deals more quickly.
Get the episode on iTunes: http://apple.co/1oIZS82
Then next week in Part 2, you'll hear from another video hosting company's CEO, Michael Litt from Vidyard. So be sure to subscribe if you want to learn more about the differences between these two great tools.
If you like the show, please leave us an honest rating and review on iTunes. You'd really be helping me out!
NOTE: You can also listen to the episode here, or download the episode to your device (right click and save).
In This Episode, You'll Learn:
How you can use Wistia and marketing automation software (we use HubSpot) to find out which of your prospects are watching your videos, how long they're watching them, and how your sales team can use this data to close deals more quickly

How WireBuzz is using individual viewing behavior to grow our revenue

Why trying to do too much in one video never works...and what to do instead

How emotion factors into your video strategy

The unique advantages video provides over tools like YouTube or Vimeo, such as: customizable playback (CTAs, Email Capture Forms, etc.), deeper analytics, and the ability to look at an individual prospect's viewing behavior

How WireBuzz generated $350,000 on our first Wistia + HubSpot email campaign

When to use YouTube vs. a tool like Wistia

How the value of your website visitors affects your decision to use Wistia vs. YouTube

How to use Wistia to generate more leads on your website

When to use email turnstiles in your Wistia videos

Why it's important to use video on your landing pages

How Wistia is using helpful videos to grow their business
Links & Resources
Thanks for Listening!
Thanks so much for listening to the show! Don't forget to subscribe on iTunes to get automatic updates when new episodes are available.
If you enjoyed the show, please share it using the social media buttons you see on the left.
Also, it would mean a lot to me if you would leave an honest rating and review on iTunes. Ratings and reviews not only help me serve you better, but they make a huge difference in the show's ranking on iTunes.
If you have any questions you'd like featured on the show, or if you would like to suggest an expert (yourself included!), please let us know HERE.