How to Build a Smart Customer Journey to Sell Faster (Ep. 143)
by TODD HARTLEY, on Mar 28, 2018 7:55:00 AM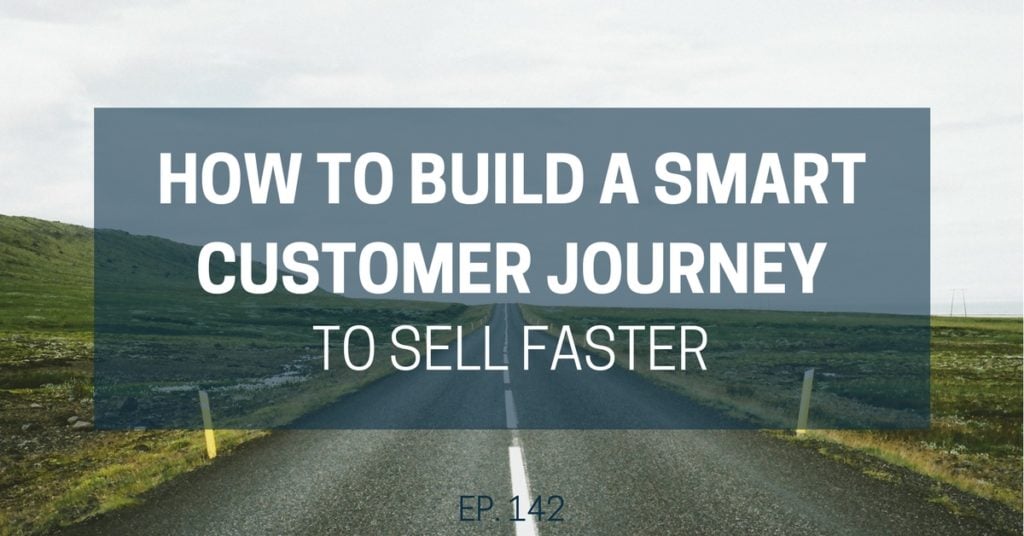 Wouldn't it be great if your website was like the Autobahn that brought customers in and moved them quickly through the sales process?
A lot of websites work hard to tell the company's story and present the benefits of the company's product, front and center.
However, a really great site starts where the buyers are when they arrive. Here's what we mean by that.
You need to prepare your potential customers for what's on your website before they get there. This is known as "pre-framing."
Every marketing and sales asset should function as a piece of the customer journey that moves them from resistance to a buyer.
You need the steps to understand how to align your content to the customer journey, and we're going to give you those steps in this episode of Video Marketing Mastery.
Join me as I talk to my Director of Strategy, Marcus Krieg about the most effective way to tie all of your content to the customer journey and produce the right content for every function
If you like the show, please leave us an honest rating and review on iTunes. You'd really be helping me out!
NOTE: You can also listen to the episode here, or download the episode to your device (right click and save).
In This Episode, You'll Learn:
What marketing and sales have to do with dating.

How "flow-path" buyers through the decision making process to a purchase decision.

Why any message you put out should function as a part of the customer journey.

The first step to effective marketing.

How to use your website in an on-demand fashion.

How to hook a customer based on their priorities and their interests.

Why selling on Facebook ads isn't usually effective.

How to establish proper context to connect the dots to your marketing argument.

How to identify the real problem to capture a potential clients desire.

How to wireframe your web page content.
Links & Resources
How to

use video

in the B2B sales process.

Gain access to our free Video ROI mini-course by signing up

here

Pitch us

a question that we can answer in a future podcast episode

WireBuzz At Spring Training

Thanks for Listening!
Thanks so much for listening to the show! Don't forget to subscribe on iTunes to get automatic updates when new episodes are available.
If you enjoyed the show, please share it using the social media buttons you see on the left.
Also, it would mean a lot to me if you would leave an honest rating and review on iTunes. Ratings and reviews not only help me serve you better, but they make a huge difference in the show's ranking on iTunes.
If you have any questions you'd like featured on the show, or if you would like to suggest an expert (yourself included!), please let us know HERE.