How to Build Brand Awareness & Recall on YouTube (Ep. 164)
by TODD HARTLEY, on Jul 12, 2018 8:41:00 AM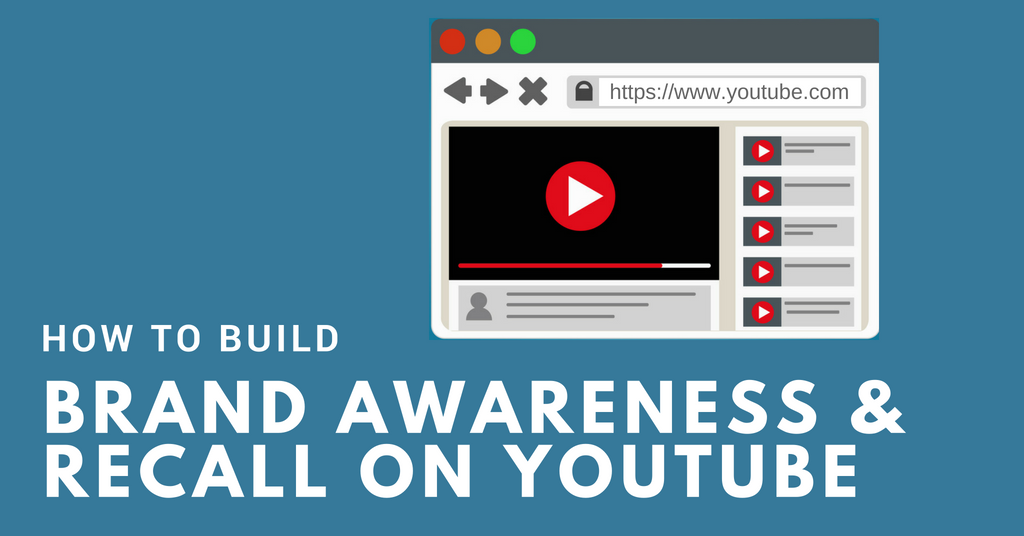 "Over the next few years, we expect the power of online video to enable more than half of humanity to learn, share, innovate and participate." — YouTube
Powerful words from YouTube's recently published guide, "Turn Attention Into Action."
YouTube is always looking for opportunities to drive user growth.
Remember when they launched the YouTube Go app in over 130 countries?
They designed that app specifically for places with poor connectivity and expensive cellular data prices because they wanted to expand their services and grow their audience.
In other words, they understood the needs of developing countries, the intent of their audience and then provided them with a solution.
I've been talking about intent and relevancy a lot lately because understanding consumer intent is the key to winning the hearts, minds, and dollars of your target customers.
Demographics alone rarely tell the whole story. But brands that understand demographic targeting AND audience intent are better positioned to grow and expand their audience, just like YouTube did.
So if you want to learn how to add intent to your video marketing strategy to build more brand awareness, then you won't want to miss this episode of Video Marketing Mastery.
If you like the show, please leave us an honest rating and review on iTunes. You'd really be helping me out!
NOTE: You can also listen to the episode here, or download the episode to your device (right click and save).
In This Episode, You'll Learn:
How to command attention and turn that attention into action

How to add intent to the very center of your video marketing strategy

Why immediacy trumps loyalty

How Home Depot created a content marketing strategy after identifying their user's intent

Why understanding buyer's intent is more powerful than demographic targeting alone

Why you should create a different customer journey landing page for each target persona
Links & Resources
Thanks for Listening!
Thanks so much for listening to the show! Don't forget to subscribe on iTunes to get automatic updates when new episodes are available.
If you enjoyed the show, please share it using the social media buttons you see on the left.
Also, it would mean a lot to me if you would leave an honest rating and review on iTunes. Ratings and reviews not only help me serve you better, but they make a huge difference in the show's ranking on iTunes.
If you have any questions you'd like featured on the show, or if you would like to suggest an expert (yourself included!), please let us know HERE.