How to Boost Your Website's Conversion Rate Using Video (Ep. 20)
by TODD HARTLEY, on Apr 28, 2016 1:49:00 AM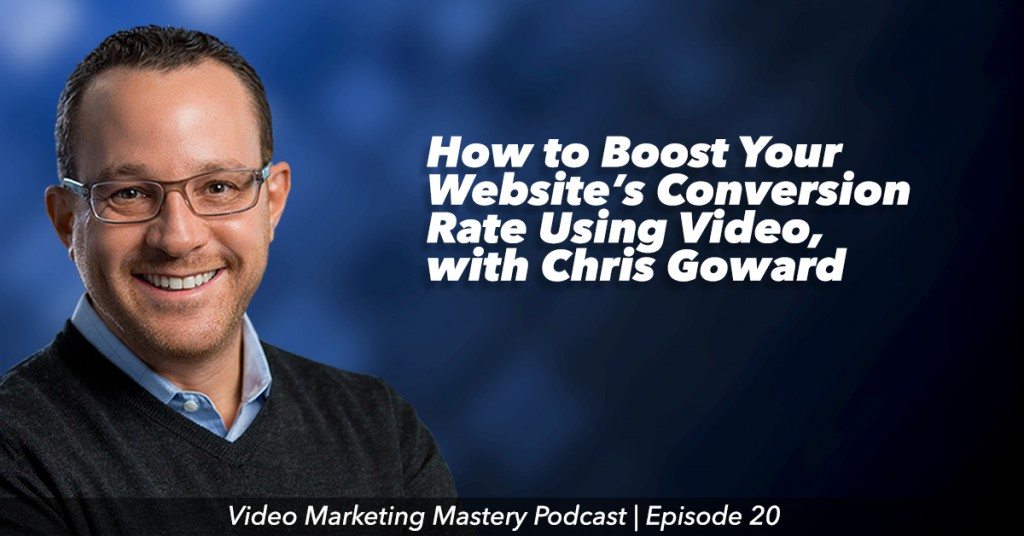 What if you could make 20% more revenue using the same traffic and sales process you currently use?
And to get those results, all you need to do is add one great video to your website?
It almost sounds too good to be true. But is it really?
As a matter of fact, videos can dramatically improve your conversion rate without changing any other inputs, making video an excellent tool for increasing your sales and marketing results.
However, you can't just put up any video and expect results -- the video needs to be designed for the job you're asking of it.
That's why in this episode of Video Marketing Mastery, I'll be talking to Chris Goward, the founder and CEO of WiderFunnel, a conversion rate optimization expert.
You'll discover:
What "conversion optimization" is and how to use it

Why increasing your conversion rate dramatically improves marketing ROI

The proper way to use video if you want to increase your conversion rates
You don't want to miss this show!
Get the episode on iTunes: http://apple.co/1YWkLZV
If you like it, please leave us an honest rating and review on iTunes. You'd really be helping me out!
NOTE: You can also listen to the episode here, or download it to your device (right click and save).
In This Episode, You'll Learn:
What "conversion optimization" means and why it's an unfortunate term

Why "conversion optimization" should really be "marketing optimization," because it's not just about metrics, but really understanding your customers

How video can be used to increase conversion rates (if used properly)

What the quality of your videos says about your brand

How to apply the

6 Factors of CRO

as a framework for creating effective videos

Why it's more cost-effective to test your message before creating a landing page video

How big your audience should be to start A/B testing

Why a basic understanding of statistics is critical to the testing process

If websites with less traffic can use ads to drive test results faster

Some common mistakes marketers make with video (and how to avoid them)

Why video works better with good copy and images (not the only thing on the page)

Why you should never use autoplay sliders or video backgrounds on your website
[clickToTweet tweet="'Anything that's not explicitly enhancing clarity or the value proposition hurts sales' @ChrisGoward" quote=""Anything that's not explicitly enhancing clarity or the value proposition hurts sales." @ChrisGoward"]
Links & Resources
Thanks for Listening!
Thanks so much for listening to the show! Don't forget to subscribe on iTunes to get automatic updates when new episodes are available.
If you enjoyed the show, please share it using the social media buttons you see on the left.
Also, it would mean a lot to me if you would leave an honest rating and review on iTunes. Ratings and reviews not only help me serve you better, but they make a huge difference in the show's ranking on iTunes.
If you have any questions you'd like featured on the show, or if you would like to suggest an expert (yourself included!), please let us know HERE.